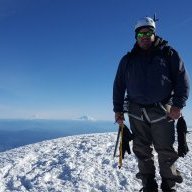 Joined

Jul 18, 2016
Messages

47
So, the second half of the week has opened up for me, and I want to go check out a one of the routes that have been on my list for a long time. Any thoughts about Coyote or Buckskin this time of year? Mostly concerned about being in the water too much -- temps are supposed to approach freezing at night for both locations.

Thoughts about water this time of year? Is wading in the river mandatory in Coyote Gulch, or can you mostly avoid water if the river is low? Is it generally low enough for neoprene socks to deal with?

Other suggestions w/in 5 hrs of SLC for 1-2 nights would be welcome! Kinda want to check out a new spot, and I haven't spent much time in Escalante or Capitol Reef.

Thanks!