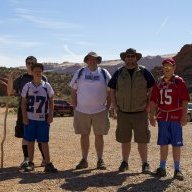 Joined

May 7, 2012
Messages

14
In May of this year, I went with my boys and a couple of other guys to see Buckskin Gulch. We had such a fun time and upon returning showed other family members the photos and shared the experience with them. Well, I had others in the family who wanted to see it as well, so we planned another guys trip for the UEA weekend. The time arrived and all 10 of us took off for Kanab. We left on Friday since a couple of the guys still had to work on Thursday. We overnighted in Kanab both Friday and Saturday night. On Saturday morning we got up early, had breakfast and drove out to the Wire Pass Trailhead. I was excited to see the changes from the flash floods that happened due to the heavy monsoons this year. When we got to the trailhead, there were a couple of the rangers there. We told them we were heading down Buckskin and she said prepare to get wet as there is a pool of water just after you enter the canyon from Wire Pass. Sure enough we got there and it would be the first of 4 pools of water we had to go through. The first one was the worst as it was the deepest at around 2 1/2 feet in the center of the pool and your feet would sink into the mud if you weren't careful.
Here is our group starting out from Wire Pass Trailhead.
Inside Wire Pass we got to the narrowest point where the U shaped log was in May that we had to climb over and did not see the log. After stepping down, I looked back and saw that it looked like the log was mostly buried.
Here is the same spot looking at it from the other direction in May. It looked like it had deposited 3 to 4 feet of sediment in this area.
Heading down Wire Pass.
At this point we have left Wire Pass and this is looking back at it.
Our group at the large arch at the confluence with Buckskin.
From this picture the water doesn't look to bad but on either side of this log it got deep. My brother-in-law can attest to it as he stepped down not thinking it could be that bad and it went up over his knee and he is 6'6" tall. Many of the casual hikers turned around at this point.
Now, here are a bunch more shots of Buckskin Gulch.
Here I am a few miles into Buckskin.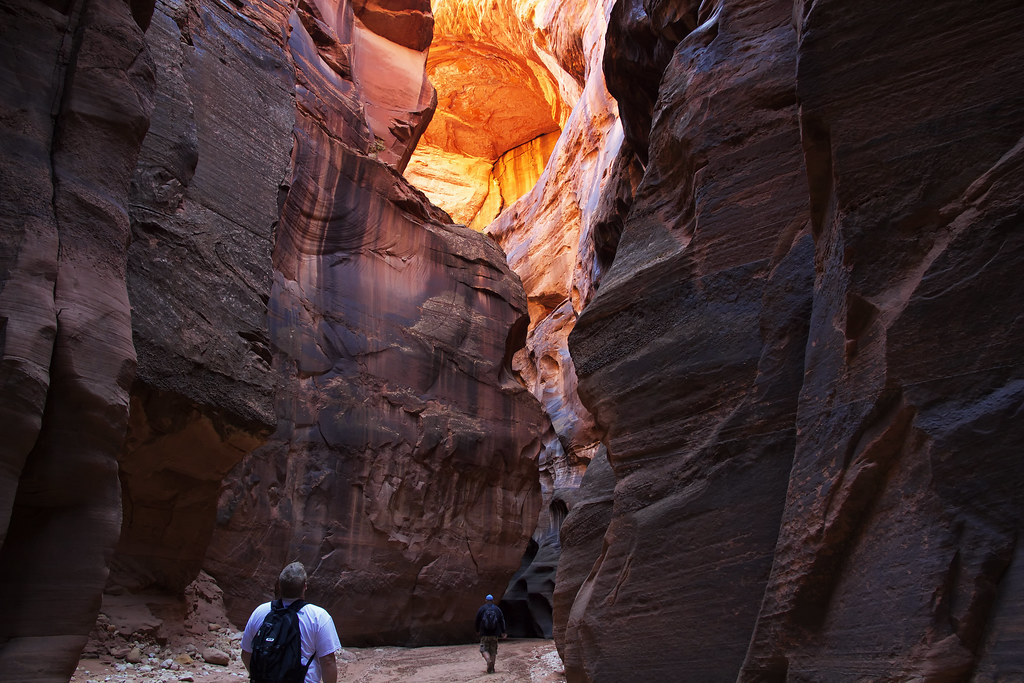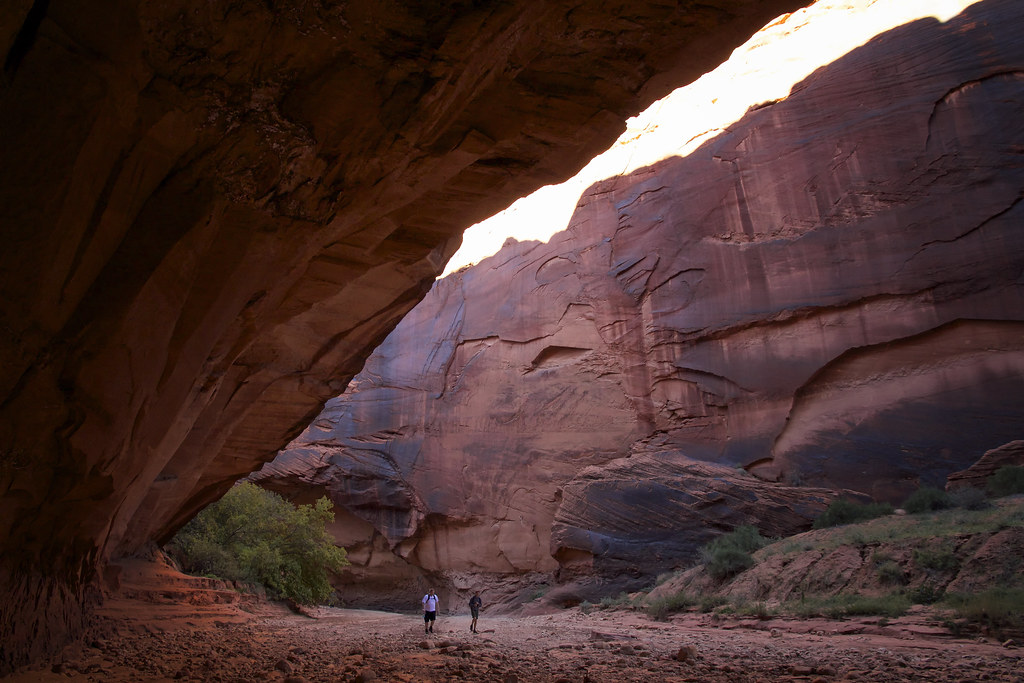 Here is my favorite shot of the whole trip. It is at the Raven's Nest area of Buckskin with the sunlight on the other side and my brother-in-law and his son walking into the sunlight.
We also came across this small rattlesnake on our way back. We stayed clear of it and warned other hikers that we passed of what was ahead and to keep an eye out for it.
After it was all said and done, we were extremely sore and exhausted as we hiked for about 7 hours and I think we went about 6 miles from the trailhead before we turned around and headed back. Can't wait for another fun adventure.
Featured image for home page: