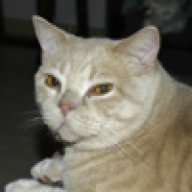 Joined

May 29, 2013
Messages

136
Eight or nine years ago we tried to reach Buckacre Point with a Jeep Grand Cherokee. We used the southern trail on Big Ridge, but it was blocked not far away from Two Pipe Spring - a mile or so to the west. Don't know if this blocking by large rocks was intentional or if these came down by weathering.

I'd like to try it again with a Wrangler and want to give the northern trail along Happy Canyon a try. Does anybody have done this?

It must be a great view from the tip of Buckacre Point down into the Dirty Devil River Canyon.

Thanks for any information!