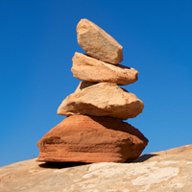 Official Information
Staff member
.
Joined

Mar 20, 2012
Messages

43
The new bookmarking feature requested by
HomerJ
is now active and ready for everyone to start using. Check out the video below to learn how:
[parsehtml]
<iframe src="http://player.vimeo.com/video/48666570?title=0&amp;byline=0&amp;portrait=0" width="900" height="506" frameborder="0" webkitAllowFullScreen mozallowfullscreen allowFullScreen></iframe><br><br><br>[/parsehtml]If you're not into watching a video, here is some information on the new feature:
Bookmarks is a way to conveniently display a link to content of thread and profile posts you find informative or otherwise interesting. This saves you the hassle of rummaging through multiple threads or multiple pages in order to locate that single post you wanted to have a second look at.
To save a bookmark, click the 'Bookmark' link located at the bottom of each thread or post. Each bookmark may include a note to remind yourself as to why you decided to bookmark it in the first place.
These bookmarks are displayed on the your Account page where they may be viewed, edited, or deleted.
Some other featured include:
Shared bookmarks. Option to share bookmarks with other members. Shared bookmarks are displayed via a tab on the member profile page.
Organize bookmarks using Tags. These tags are used to filter the bookmark list on the Account page.
Display selected bookmarks in a quick link navigation tab. Option to display selected bookmarks as a list for quick access via a navigation tab.