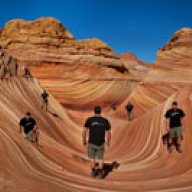 Joined

Oct 26, 2017
Messages

21
The Blue Lakes Trail just outside of Ridgway, Colorado has been on my list to hiking and photograph for years. I've seen these lakes from Blue Lake Pass, but have always been on the Yankee Boy Basin side.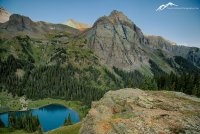 The Blue Lakes are located in a glacial basin in the Mount Sneffels Wilderness. There are three lakes in the basin. The lower lake is 3 miles and by far the most beautiful lake and largest of the three. As you start the hike the trail climbs steadily up from the trailhead. As you continue to hike the trail goes in and out of spruce trees, while providing great views of the Sneffels Range.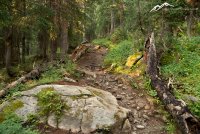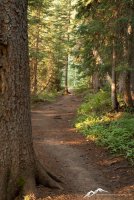 Roughly 3 miles from the trailhead you will arrive at the Lower Blue Lake, which sits at an elevation of 10,980 feet. The view is amazing with the blue water and Mt. Sneffels towering above the lake. The lake was so pretty but the real view of this lake comes when you climb to the middle and upper lakes.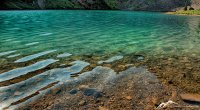 From the lower lake the trail begins to climb again. The trail will ascend more than 500 feet in about a half-mile to reach the middle lake. Along the way to the middle lake you can see just how breathtaking the lower lake is.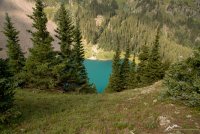 The middle lake sits around 11,500 feet and sits below the shadows of Mt. Sneffels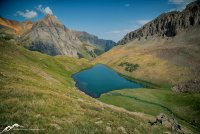 The Upper Blue Lake is a little more than a quarter-mile away, and sits at an elevation of 11,720 feet. I was not able to get a picture of this lake due to a storm moving in. Getting back down to tree line as it started to rain. I was able to take some time and view all the flowers and plants around the trail.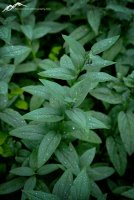 One last stop before heading off the mountain was a beautiful waterfall just below the lower lake.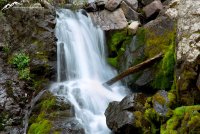 This hike had it all… great views, beautiful lakes and waterfalls, and amazing colors. I can't wait to go back maybe next time a late fall or early spring to get some snow on the mountains.
Last edited: