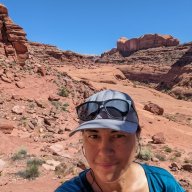 Joined

Jan 11, 2018
Messages

698
From the BLM project scoping page:

The Bureau of Land Management (BLM) is soliciting public comment for the preparation of an Environmental Impact Statement (EIS) under the National Environmental Policy Act, prior to an amendment to the grazing regulation for public lands, 43 CFR Part 4100 – Grazing Administration Exclusive of Alaska. The BLM grazing regulations, governing approximately 155 million acres in the western United States, have been periodically modified, revised, and updated over time. The last comprehensive and implemented revisions to BLM grazing regulations occurred in 1995.

The current grazing regulations require revisions to update, modernize and streamline the grazing administration regulations, and provide greater flexibility for land and resource management. Through this rulemaking, the BLM seeks to improve existing land use planning and grazing permitting procedures while simultaneously promoting conservation on public lands.

The BLM is soliciting public comment from interested parties on the proposed revisions, providing an opportunity for BLM to hear from the public prior to any amendment to grazing regulations. At this time there is not a specific proposal. The BLM is seeking public input regarding specific aspect of the regulations that may be in need of revision.
Editorial from Grand Canyon Trust Director
BLM project link