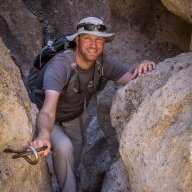 Joined

Jan 17, 2012
Messages

3,474
Looks like the BLM is proposing to raise fees for Cedar Mesa, info below:
https://www.blm.gov/programs/recreation/permits-and-fees/business-plans
On May 29, 2019, the BLM issued a
press release
announcing the second opportunity for the public to comment on recreation business plans for Cedar Mesa, managed by the Monticello Field Office, and for campsites managed by the Richfield Field Office. The public comment period is open until June 12, 2019. Before including an address, phone number, email address, or other personally identifiable information in any comments, be aware that the entire comment - including personal identifying information - may be made publicly available at any time. Requests to withhold personal identifying information from public review can be submitted, but the BLM cannot guarantee that it will be able to do so.
The Monticello Field Office is proposing modification to the existing fees for overnight backpacking trips to Cedar Mesa canyons. The plan proposes a $15 fee per person per trip year round. Single day use is proposed to be $5 per person per day, with a week-long passes for $10 per person per week. The annual pass vehicle would be $40 per vehicle per year, under the proposed plan. Comments can be emailed to
BLM_UT_MT_Comments@blm.gov
with the subject line "Cedar Mesa Business Plan;" or mailed to the BLM Monticello Field Office, ATTN: Cedar Mesa Business Plan, 365 North Main P.O. Box 7 Monticello, UT 84535.