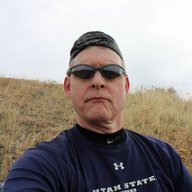 Joined

Dec 23, 2013
Messages

3,551
I headed out this morning to hike up to Black Mountain which is located on the ridge south of City Creek Canyon. It is approximately 4.5 miles to the top from the trailhead (Bonneville Shoreline Trail access). After crossing the shoreline trail, I picked up an old jeep road to the west of the Avenues Twin Peaks and followed the road along the ridge above City Creek.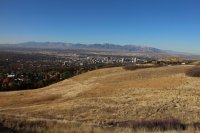 Salt Lake City seen from the Shoreline Trail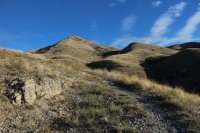 South Summit of Avenues Twin Peaks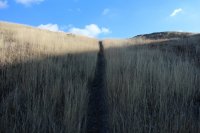 Trail, just north of Avenues Twin Peaks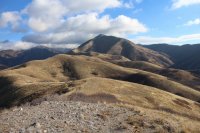 First view of Black Mountain
It took me about an hour and twenty minutes before I reached the base of the Black Mountain Ridge, where the jeep trail runs straight up the mountain. It is extremely steep at this point (no switchbacks) and it took me 30 minutes to gain the top of the ridge. Once on top, the jeep trail turns into a more formal trail as it follows the ridge east.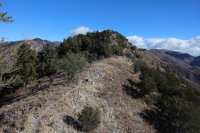 Hiking along the Black Mountain Ridge
Once on the ridge, it took another 30 minutes to reach the high point (Black Mountain). The last little bit had some scrambling and just a touch of exposure to keep things interesting. From the top, you get a nice view of Grandview Peak to the north, Lookout Peak and the Uintas to the east, and the Wasatch Range to the south. While eating lunch on top, two hawks flew within twenty feet of me. I could hear their wings flapping as they passed above me - pretty neat.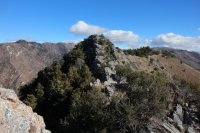 Approaching the top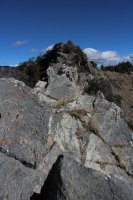 A short scramble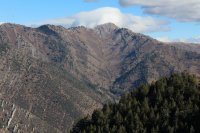 Grandview Peak with a skiff of snow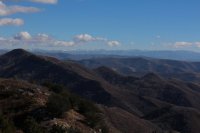 Lookout Peak to the left, the Uintas in the far distance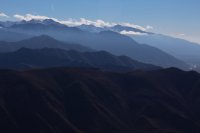 Wasatch Front Ridges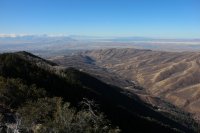 City Creek Canyon
I stayed up top for about 45 minutes before returning the way I had come, except I took in the Avenues Twin Peaks towards the end.
A nice little hike that took me about five hours and forty five minutes including lunch. On this day I had the whole ridge to myself. The only people I saw were two bow hunters on my way down.
Featured image for home page: