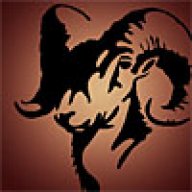 Joined

Feb 15, 2013
Messages

110
Happy New Year.......we wake organize and drive past Hite. The road is icy in spots as we run through the car shuttle. I mean....man, it is COLD!! Temps in the high teens and that 10 MPH breeze is cutting right through me. There is no casual socializing. We assemble the crew for the obligatory group photos. Some folks that have done the New Year's Hole many many times, decide to take a pass this year. I wait for the last folks to start down, before leaving. We are a group of 18 souls.

I find my way back to the rear. I have played "sweeper" many times, taking on the role even more often now that Rob Heineman has been absent for several of these descents. What was once a choice, is now without option. I can't move fast enough to be any place but the rear. First Cassy escorts me in and then Nate takes charge of the old man as I try to reestablish contact with the group. We succeed, but only because the obstacles slow the group into short queues. I also find a bench that others don't and reintegrate with the group.

Many have left the trail head in their suits, dry and wet. I can't afford the resistance wearing the suit incurs, so I struggle into my rubber suit. My arthritic thumbs require me to ask help of others. Days of pride are long in the rear view mirror. To the back again. Nate kindly accompanies me. I manage to work my way toward the front, just as we enter the Hole section proper. I am given a hand out of a pothole, from a swim. We are suppose to help each other and so, I decide to wait here, with my daisy chains, to provide for others, the assistance that was provided me.

So now I settle in at the rear, with Michael, Jeremy, Chris and Nate. We would hang together for the rest of the canyon. After the long swims, I suggest that we drink our hot fluids. I am surprised we have not encountered others doing so. The chai tea was steaming, but still members of the group seem to go from chilled to cold. We would not stop again. This was the first time I would finish the canyon with hot drink left. It seemed "staying on task" was what essentially everyone did.

In the canyon, we are mostly, but not entirely protected from the canyon breezes. There is much ice to swim in. We are often forced into more swimming, as normally accessible ledges are snow covered and I swim in places I have never swam before in. I have done a January 1st Hole or 3 with colder temperatures, but something is playing out differently. The amount of immersions has left key rock iced over AND it is thicker than normal so that splashing water on these spots does NOT melt the verglas, giving us the few seconds to use these holds. Umm, this slows us and requires more spotting than is normal. Late in the canyon, we encounter Russel and Evan. They have waited for us. We do captures down into swims and continue on.

Finally the sun breaks through the gray sky, but it just tantalizes us, being out of reach, a few yards up the walls. The exit!! The fixed ropes saved us from what might have been desperate and dangerous. The ropes require care as they too are iced over. We climb up them, then untie and pack them out. Once out onto the bench, we are in patches of sun. But the breeze prevents dallying. Once at the cars, most of the group has waited for us and high fives are exchanged. I buried my key before starting and now I struggle to find it. I think Shane or Nate eventually did dig deep enough to retrieve it, but not before I could imagine having to bust the window out of my vehicle to avoid hypothermia. I am in shoes with laces for the first time in the Hole and they are encased in ice. I struggled mightily just to get out of my gear. Waaa, waaa, call the Wambulance!!

Cold people say their "good-byes" leaning away from the breeze, in temperatures that never got above freezing. I wish I could have heard more tales from folks on how their day went. Alas, not to be. Another FreezeFest is in the books and most scatter to the winds. I can't wait for next year!!!
One year done and another begun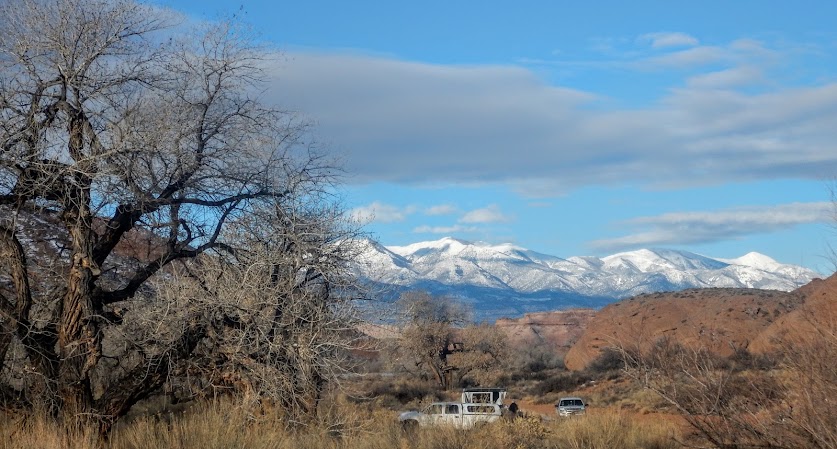 Basia missing from the picture
Cassy, guide extraordinaire
Down in we go
Nate
Ice filled solution holes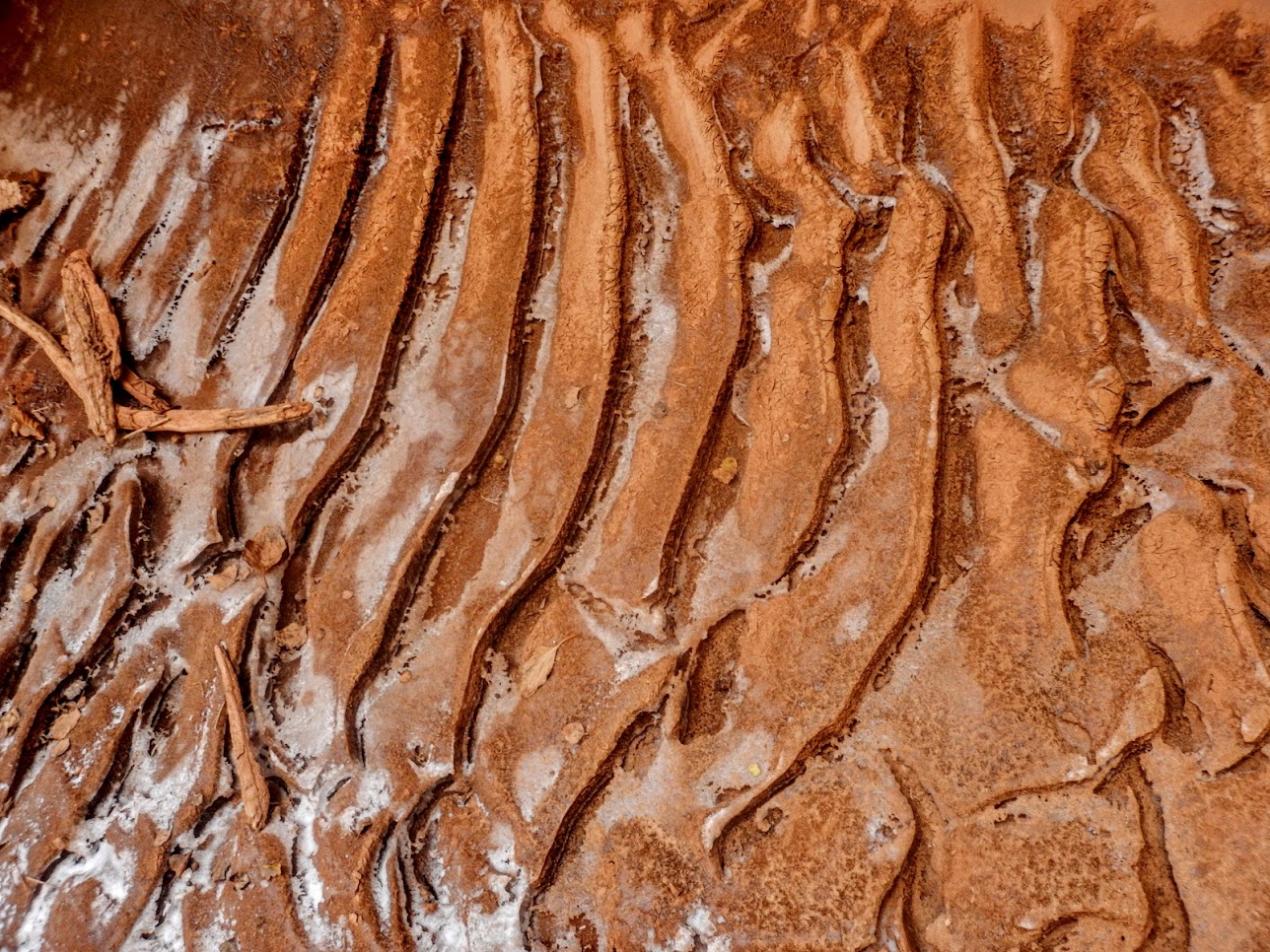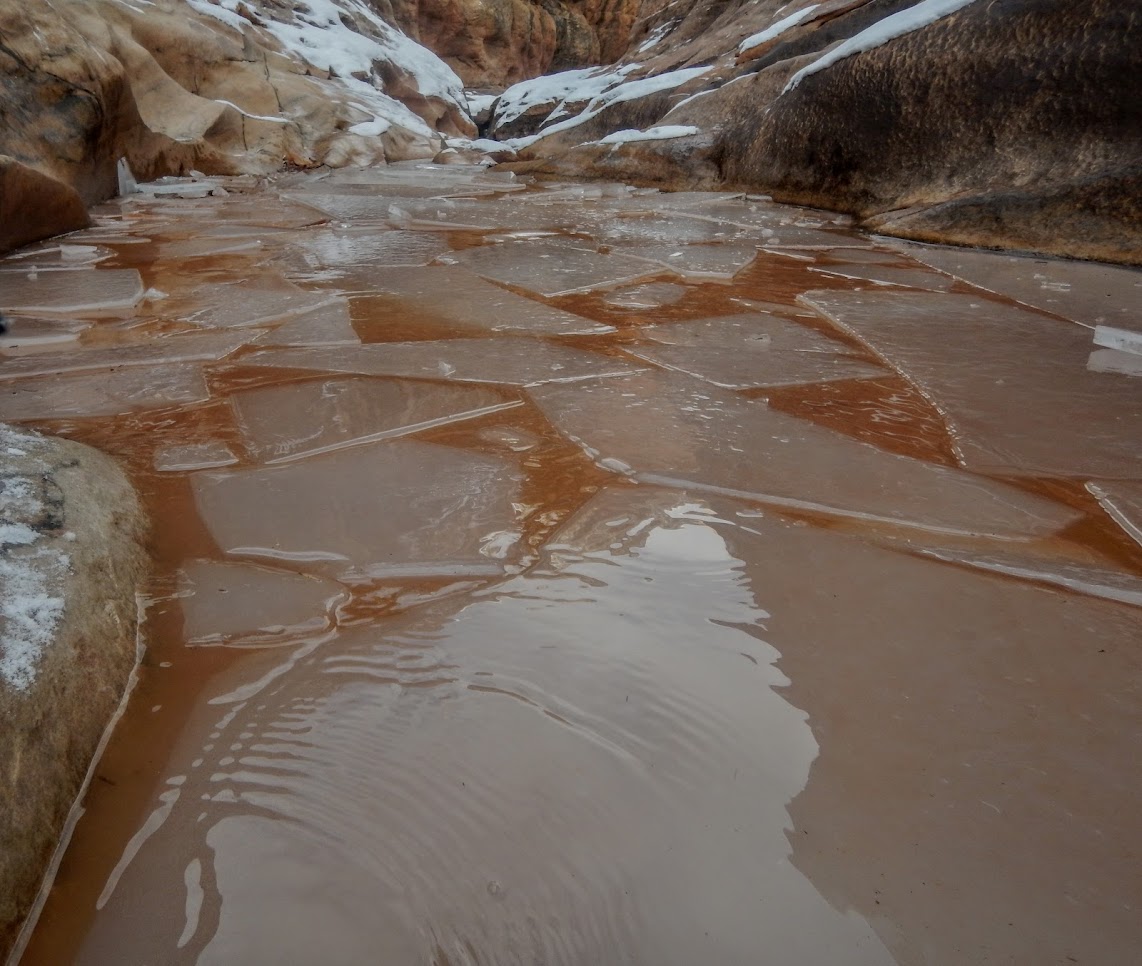 Ice on the camera lens....Cassy and Chris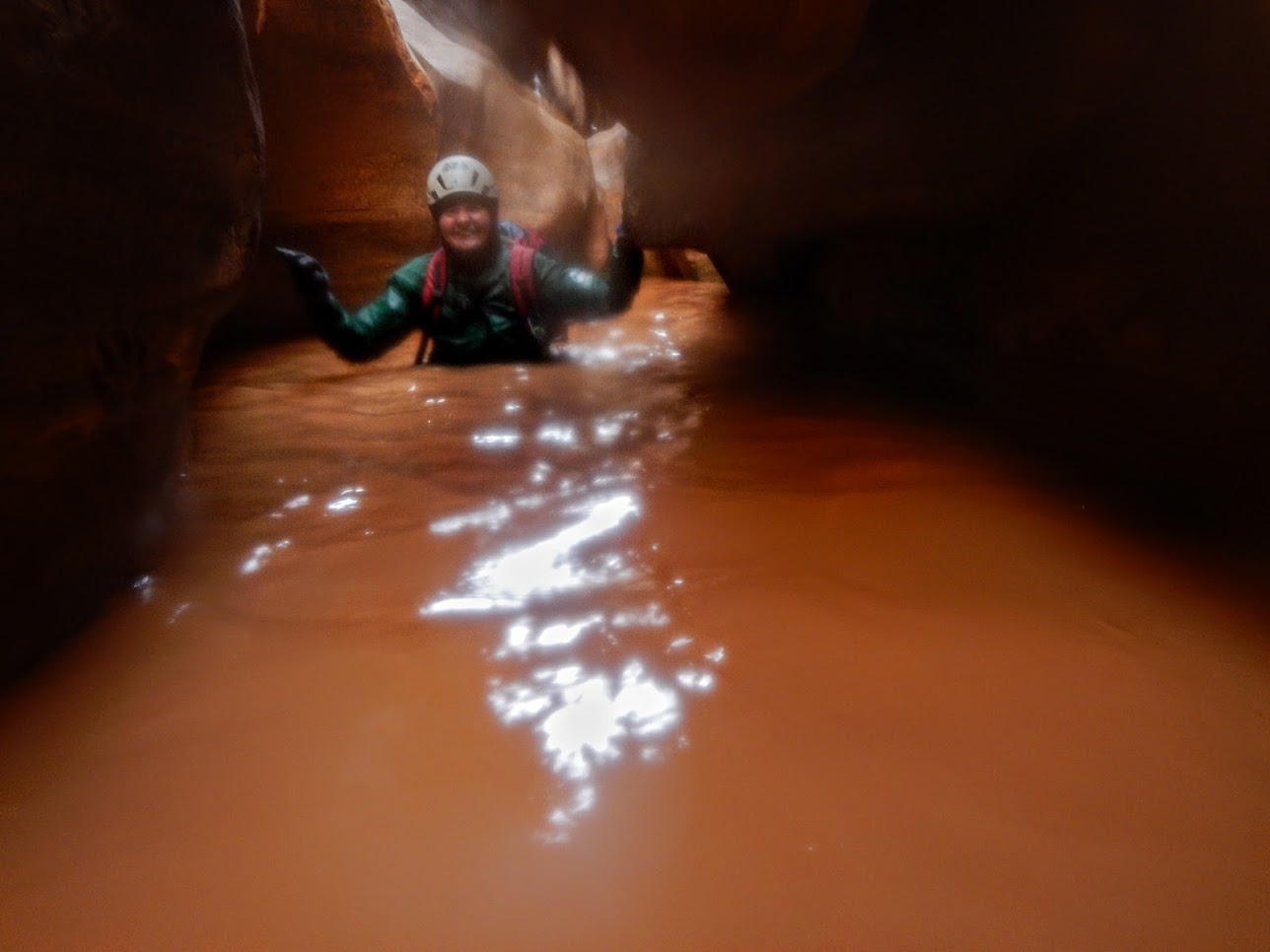 End of the main Hole section
Chris diggin it
Evan
Sunshine teasing us
Michael up top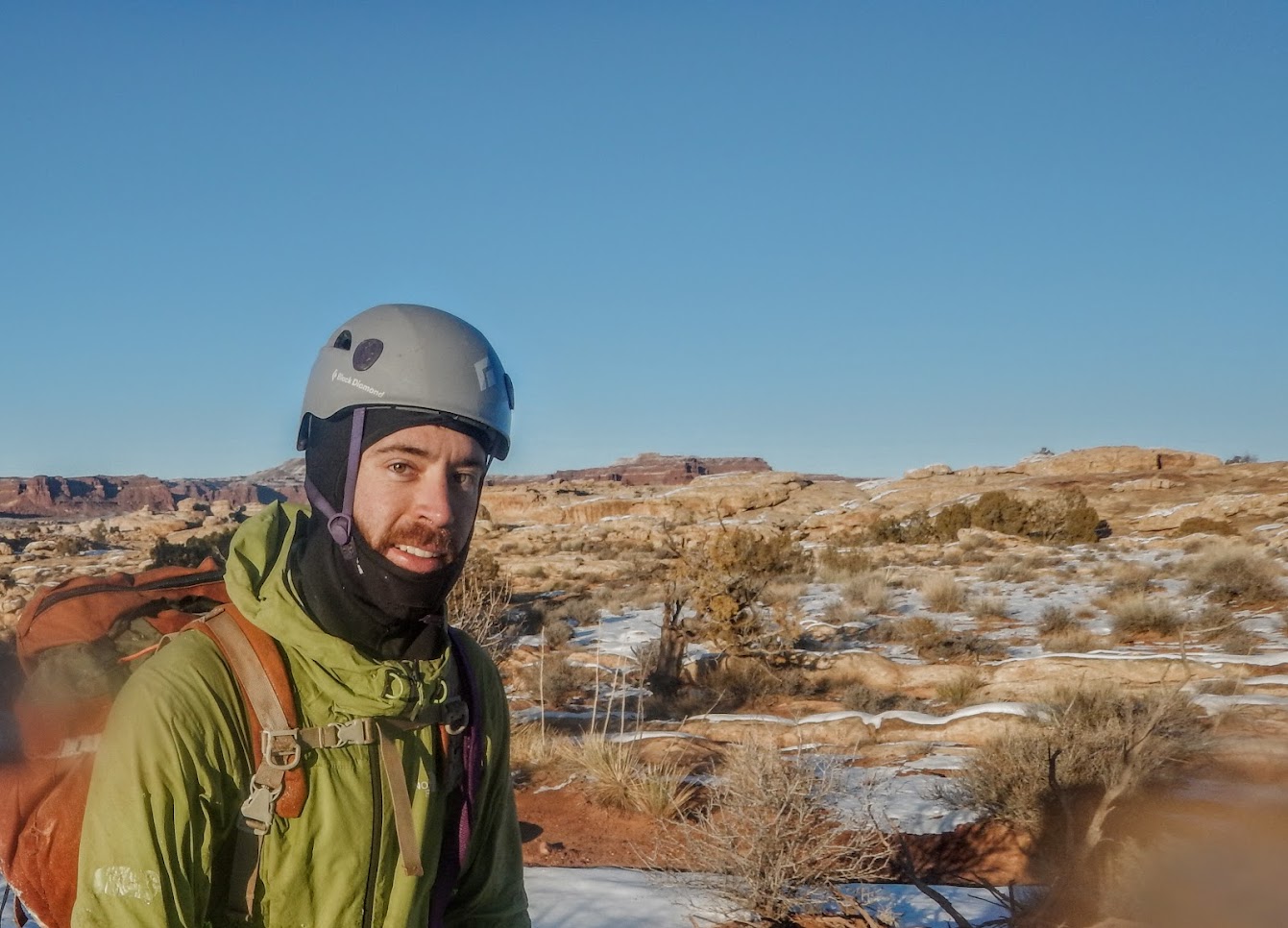 ​