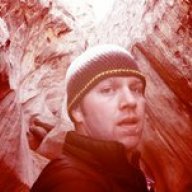 ^^^^^^^^^^^^^^^^^^^^^^^^^^^^^^^^^^^^
Joined

Jan 18, 2012
Messages

464
On Saturday
Alene
and I rented two backpacks from the U of U's recreation store for $12.50 total which was a great deal because she's a student there in the MBA program. We packed them up and met Alene's sister April and her husband Bill (along with my new nephew Lanik) and drove up Provo Canyon to a road called South Fork. From there we drove up the road a ways until we came to a parking lot and a picnic area. We hiked up about a mile with our loaded packs (Caiden even carried my camelback, which had all of his clothes in it) and camped at a spot across the creek, which was very private and secluded.
I love the outdoors and did a lot of camping when I was younger, but not a lot since I was around 16 or 17. I love camping with Bill because I learn a ton from him about the outdoors. The dude has an awesome memory too. After we set up camp I headed out with him with water bottles to fill them up. As we were walking somewhat in the dark, we came by this big open field and he stopped and said, "There's a spring right over here". I had no idea what he was talking about because all I saw was this big open field. We walked about 20' to the left and rest asured, there was a 3'x3' sized spring coming up out of the ground, very fresh looking. We filtered the water and it tasted great.
The next day we packed most of our stuff up (except our tents) and did a little day hike another mile up or so, to Big Springs. It was amazing and the water was so cold. It felt refreshing to dip my head inside the water.
As we hiked up one trail we saw many other trails break off in other directions or keep going in directions up giant mountain ranges that surrounded us. I was dieing to know where they went and hike up them. It amazed me at how small of an area of utah this was (just a tiny dot on a map) yet I could likely spend weeks exploring just that one area (if I had the time). I know it's not going anywhere so I'll be back.
The next day I ordered two things for Alene and I: 1. A
Katadyn Hiker water filter
; and 2. A pair of
compression stuff sacks
for our sleeping bags. Our sleeping bags are huge, so we couldn't stuff them inside and had to hang them on the outside of our backpacks. The compression sacks are going to be helpful in the future.
Hiking up the trail to camp
Caiden's first backpacking trip
At our campsite
The girls played cards in their tent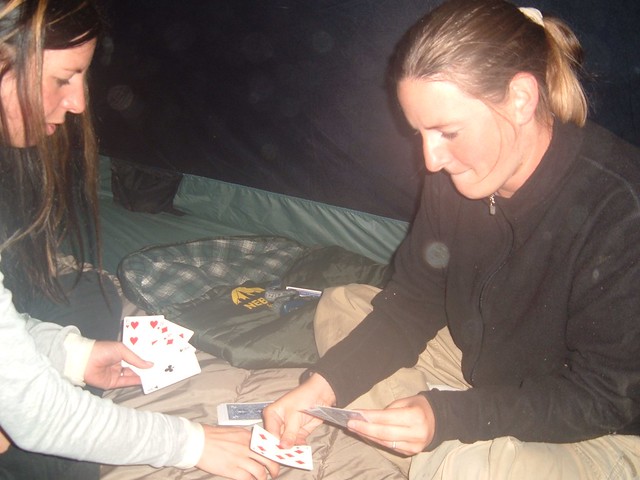 Morning time
The creek we camped across was flowing pretty fast. Bill made this little footbridge for us to use
I have never seen so many wild ferns.
Alene climbing up a fallen tree
An open meadow
Stopping for a break
Basketball anyone???
We had a curious deer following us around
This was some sort of group site. A fenced off road actually leads up to here; not quite sure who gets to use it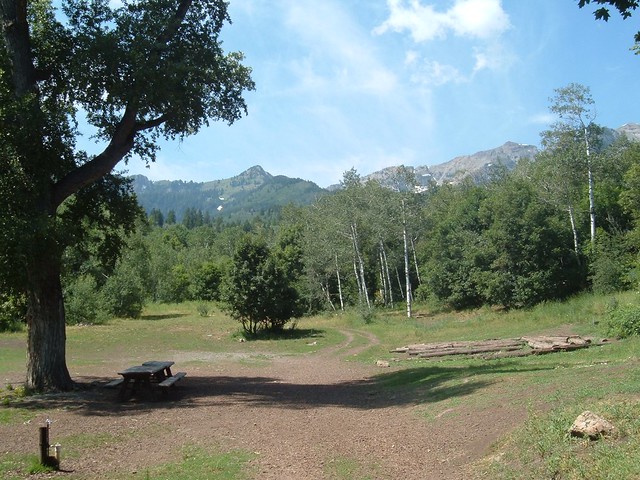 On our way out