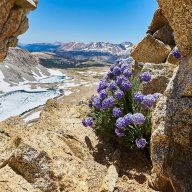 Joined

May 16, 2016
Messages

1,170
Still catching up on photos/trip reports. I'm putting this under backpacking since we carried all our stuff for a couple days.​
Middle Fork Equestrian Trailhead​
Big South Fork​
11/15 - 11/17/21 (2 nights)​
CalTopo says about 65 miles and ~5000' of elevation
Will and I had been talking about doing a bikepacking trip and ended up deciding that Big South Fork looked like a good idea.
All cellphone photos since I wasn't sure how to carry my real camera and I didn't think Will would want to wait.
Black House Mountain Road
Over-engineered toilet on the side of the road
Store 14 Cutoff Road
Entering the Daniel Boone on Parkers Mountain Road (I don't know why I took a pic of his butt with the sign)
Parkers Mountain Road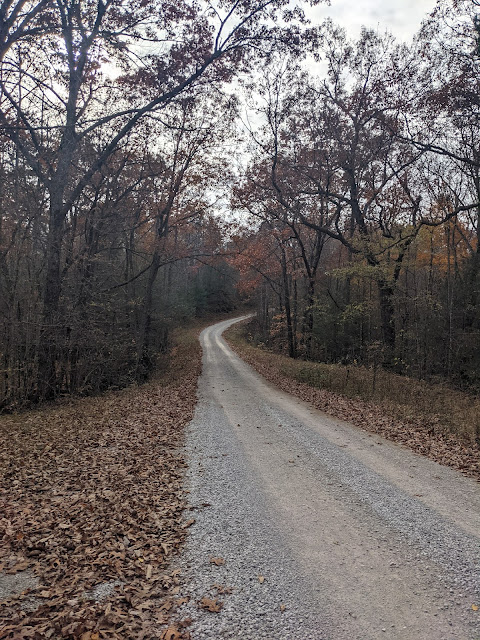 Looking East, I wish the light was better
Another overlook, looking West
Another overlook, looking South
Camp along Rock Creek (just down the road from Great Meadows Campground).
Almost full moon rising and a nice campfire
Next morning, a beautiful day, but still no sun.
One-lane bridge over Rock Creek
Footbridge over Rock Creek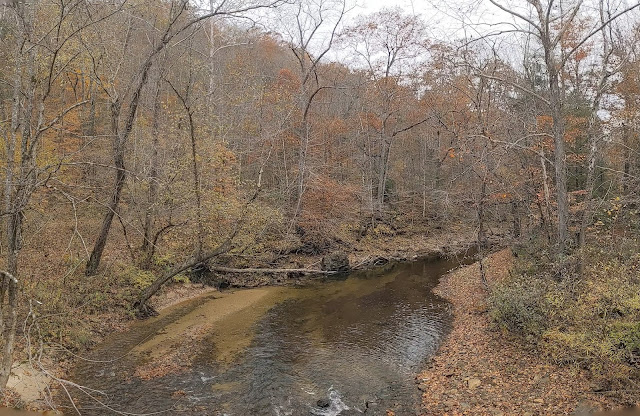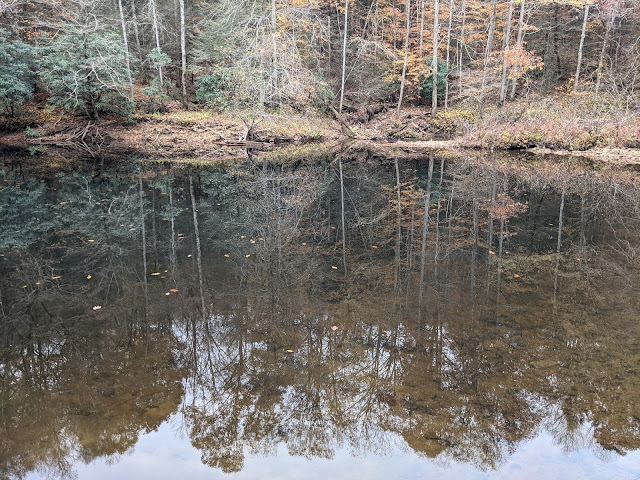 Tree growing in/through a concrete pipe
We stashed the bikes and hiked the short distance to Koger Arch for lunch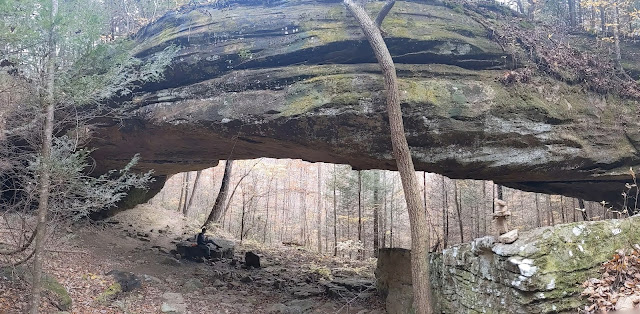 Looking down at Blue Heron
Interesting pair of bugs, I assume they are mating
I liked the informal carving on this tombstone
Roadside arch, not sure of the name
We took a side trail and found a hunter's camp with a huge stack of firewood under a tarp and some benches, great place to spend the night.
Almost full moon
A planet, probably Jupiter
Sunrise through the trees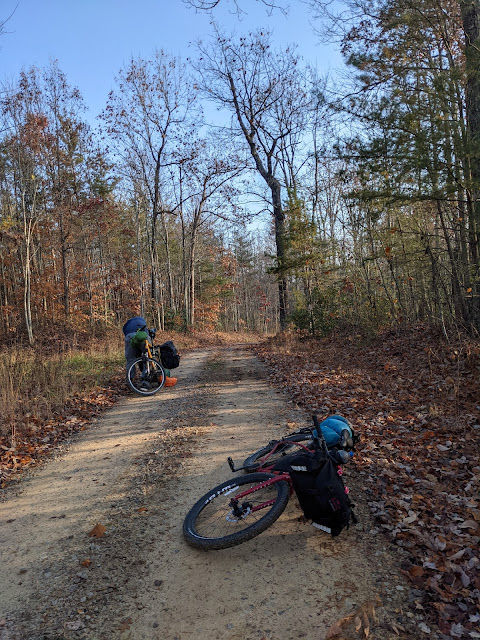 We took a side trail that was labeled as a wagon road on the map, we figured if a wagon could do it, so could we. Parts were very nice and parts were rocky and steep, no idea how a wagon would manage.
We got to the trailhead and an older couple was unloading their wagon but they said they weren't going down that trail and were going to stick to the gravel roads.
We loaded up, had a celebratory beer in the parking lot and then headed back home. A great trip.
P.S. A while back I asked here for advice on buying a bike with the idea of doing trips like this. So, thanks again for the helpful advice.
https://backcountrypost.com/threads/help-me-buy-a-bike.8872/