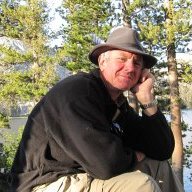 Joined

Sep 30, 2014
Messages

708
Just about every backpacking story or website has way too much information about bears, mainly focusing on how terrifying they are.
They are not, at least, not in the Sierra. We've written about this in our section on Dangers on the Trail...where we explain that bears are way down the list of things you should worry about in the back country.
Happily, this interview on KQED FM does a great job of talking about bears--all kinds of bears, from Polar and Grizzlies to our local Black bears and others, some of which are threatened or endangered.
Take listen. It's time well spent.
https://www.kqed.org/forum/2010101894117/exploring-our-complex-relationship-with-bears