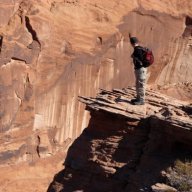 Joined

Jun 16, 2012
Messages

1,487
I've read lots of reports about bears getting into backpackers' food in the Sierra Nevadas after spending hours trying to get in to the food (i.e.
one story
). I've always wondered why people didn't get up and scare off the bears. But in that same story they talk about trying to scare off the bears but the bears just ignored them.
That led me to the question of why they weren't using bear spray.
But, holy cow, bear spray is
illegal in the parks
!
Bear spray serves as a great tool to teach bears that people and their food aren't worth the effort. And the Parks in the Sierra Nevadas have removed that deterrent.
Does anyone have any insight on why the Park Service would prohibit bear spray in these areas even though they have some serious bear problems?