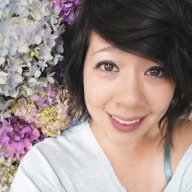 Joined

Dec 31, 2017
Messages

1,404
Per usual...
1. I looked through old posts, but didn't really find an answer. So I apologize, since I can see bear canisters have been brought up a lot.

2. Embarrassed to ask this question. I feel like I should know. However, it has been on my mind a lot and I have a good buzz going, so I don't care as much.

Bear canisters are required all over CA, so I have gotten used to just taking it every time I have an overnight trip.

Questions:
1. I only go on 1 or 2 night trips so far and always run out of room in my canister! Storing my toiletries and trash in my canister really limits the food I can bring. Obviously, only going for a few days, I won't die if I run out of food, but just wondering...does sunblock need to go in there? Also, what about bug spray and purell? I just feel like those won't smell appetizing to a bear? But I don't really know. Some of my bug sprays are the lemon eucalyptus kind.

2. What the heck do I do with my bear canister for the night!? LOL I don't put it in my tent. However, does it need to be buried, strapped to a tree...thrown into a mass of bushes....? LOL or do I just go put it on the ground some 200 ft from my tent (that is what I have been doing)?

Thanks in advance everyone! The two different types of bear canisters I ordered came with instructions on how to open and close, what to put in it, but not where the heck it goes.