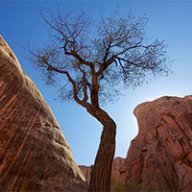 Joined

Aug 9, 2007
Messages

12,940
The BCP Calendar discussion brought up some interest in the stock of BCP shirts I have on hand. I have updated the
shirt order page
with all of the colors and sizes of stock I have available. Price is a flat $15 per shirt which includes shipping and tax where applicable (for orders within the U.S.).
The shirts listed as OD Green, Black and Forest Green are all Badger 'Cotton Feel' synthetic shirts. There is one women's long sleeve black shirt is a Badger synthetic but it is not the 'Cotton Feel' variety.
The rest of the shirts labeled as 'Silver Original BCP' are from the first batch of shirts we ordered. They are all silver with a big BCP cairn logo on the front and are made by Sport Tek. They have a bit of a silky feel to them and were well-liked. Photos and discussion about each shirt can be found at the links below.
Orders can be placed here. Quantities are very limited!
http://backcountrypost.com/pages/shirts/
It would really make my day to get these things sold and out of my storage. Thanks!
Second gen
http://backcountrypost.com/threads/new-backcountrypost-shirts-pre-order-now.1148/
First gen silver BCP shirts
http://backcountrypost.com/threads/backcountrypost-shirts.720/
Updated quantities as 1/28/15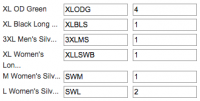 Last edited: