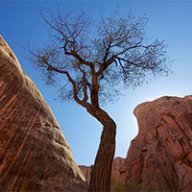 Joined

Aug 9, 2007
Messages

12,940
I thought I'd share this old tool of mine. I haven't used it much lately although I did just go through and add some of my newer equipment to see how it adds up.
Here's how it works.
I've added most of the items I would carry in my backpack to this spreadsheet as well as their weights. If I own 4 sleeping bags, I put all of them on the list. When it's time to pack for a trip, I just go down the list and change quantities. If I want to bring my freestanding tent rather than my stake-out tent, I just change the quantity to zero for one and 1 for the other. Or perhaps we're trying to figure the best way to split weight between two packs. Add the tent to Pack 2, add the stove to pack 1. The list even calculates how much water weight you will carry depending on how many liters of water you pack.
It's far from perfect and if you don't know Microsoft Excel, it might not be super user friendly. But it's generally pretty easy to customize for yourself. Just replace the description and weights with those for each item that you own. Only edit the green cels, the descriptions and weights will automatically change on the second packs list when you edit them in the first.
To delete an item, delete the entire row. To insert an item (if you can't just overwrite an existing one), insert a row and copy all of the cels from another line so that the formulas copy over.
If you have a lot of time on your hands, I always thought it would be fun to really add EVERYTHING that might be brought, including food items.
Image of the spreadsheet is below, download the Excel document at the bottom of this post.
And now you can all say this out loud. "Nick is craaaaazy"