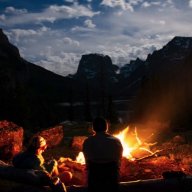 Joined

May 3, 2018
Messages

283
Hello! I hope 2020 is off to a good start for everyone! I just got done with two overnight backpacking trips, one a bit more in depth than the other. This one was near Grand Coulee Washington in the sage brush area of central washington. The area is north of Steamboat Rock and known as Barker Canyon.
Really good early season leg stretcher. Hit a high of 59 degrees and a low of 20. I got some new gear to combat the cold and it passed the test with flying colors!
On the way to the trailhead I had to use HWY 174 and it was a pretty relaxing drive. I only saw 3 other vehicles the whole section I drove (Saturday). I pulled over on a side street to take this picture looking back from where I came from. From where I'm standing here looking toward the Stuart Range in the Cascades (the enchantments) is about 79 miles away.
In the trip I did a night before this (Joseph Canyon in Oregon) I drove 6hrs to the TH only to realize I forgot my tent poles (amateur) and had to drive back into town and buy a walmart tent.
Pretty good view at the start of the hike. Big cliffs on right is Steamboat Rock. Water is columbia river. Rocks on left I have no idea what they're called but my destination is to camp in one of those little bays. I was the only one at the TH and the only one I saw all trip. (I take that back there was an older couple there parked in the boat launch looking at the view but they left as soon as I started hiking)
Steamboat rock and some birds
Heading for the notch in the center of picture. In about a month this place will get a few rain falls and erupt in green and flowers, which will last a month before going back to looking like this (just with leaves on the shrubs).
Barker Butte. Found some trash here (empty beer bottles) I packed out. Upon setting my pack down to remove the waste one of my own beers exploded in my pack. This is a first for me haha.
Cool geology formed from the Missoula floods during the ice age.
Up at my low pass/notch looking back to where I came from. The area seemed to have allowed vehicles on it at one point as you can see vehicles much further in than this on Satellite images with google (which are 2012?), but alas, you can no longer take your vehicles this far anymore. This was the only real uphill other than some scrambles I made in the bay. Extremely easy hiking and great leg stretchers after the winter.
At bay #2 now to find a smaller bay.
Eagles loved flying around this spot.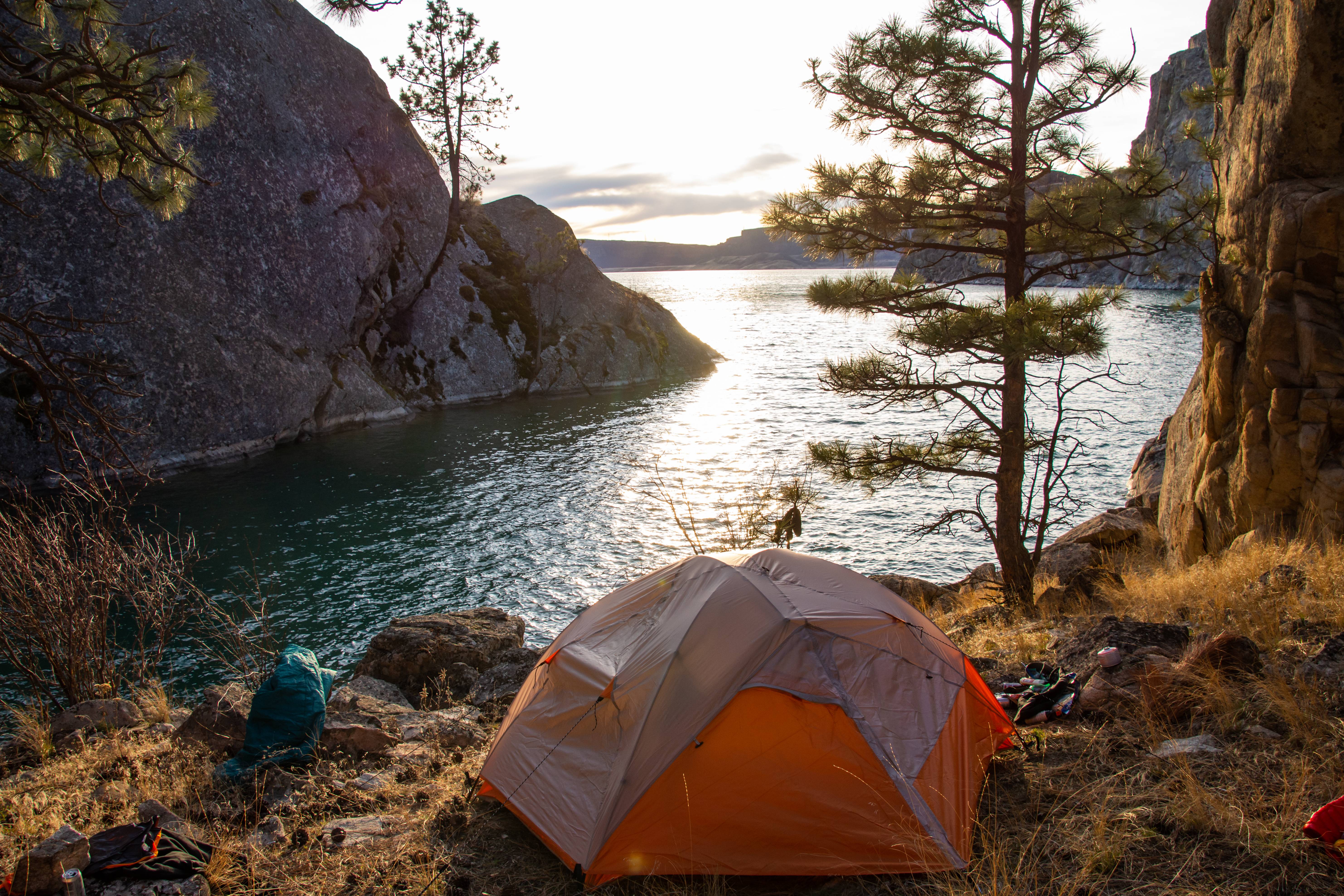 I was able to get my stuff spread out and dried of the beer just in time. Mmmmmmmm coors (i know I'm a filthy casual)
Camp! Super relaxing!
Loved the stargazing when this dude finally went away. Milkyway isn't back from the south for us Washingtonians yet but she'll get here!
Loved the area so much I WILL be back there this spring. Whether it be a day trip or another over nighter.