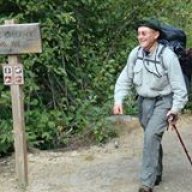 Joined

Mar 13, 2012
Messages

140
A group of us from Texas are looking for some May backpacking suggestions for a 3-4 day hike. We have done numerous hikes in the SW including Coyote Gulch, Under the Rim Bryce, Thunder River/Deer Creek GC, Hermit Boucher, Escalante River town to bridge... Kind of running out of new ideas. We do want to avoid the pack mule issue of carrying multiple days of water which of course limits life in the dessert considerably. We are not rock climbers so anything longer than very short rope climbs are out. On our list at this point are:
1. Salt Creek from Cathedral Butte to Needles Canyonlands
2. Dominguez Canyon in western CO
3. The Gulch SE of Boulder UT

Questions:
1. Any insights to any of these hikes?
2. Any other suggestions?

Any help/insights/suggestions would be much appreciated!