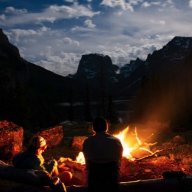 Joined

May 3, 2018
Messages

272
My wife and I on the first weekend of March went to North Central/Eastern Oregon to Cottonwood Canyon State Park. We ended up doing an overnight backpack along the Lost Corral Trail. The area was very pretty and had a very welcoming demeanor (The ranger and info stations had public free to use fishing gear and bikes) this was surprising as coming from Washington anything that isn't bolted down is stolen haha Very good crowd out this way.
Good portions of Cottonwood Canyon are closed at the moment due to Golden Eagle nesting so our options were a little limited. We ended up doing the Lost Corral trail instead of the popular "Pinnacles" trail because we just wanted to be by ourselves. We saw only 3 people and were the only ones camping out. The trail goes about 4.3 miles before vanishing in the sage, there are plans for extending it and making a loop through Esau canyon back to the lot. Moon was super bright, the canyon walls were really pretty - reminded me of Joseph Canyon. Little hints of green started sprouting too!
On the drive there got a good view of Mt.Hood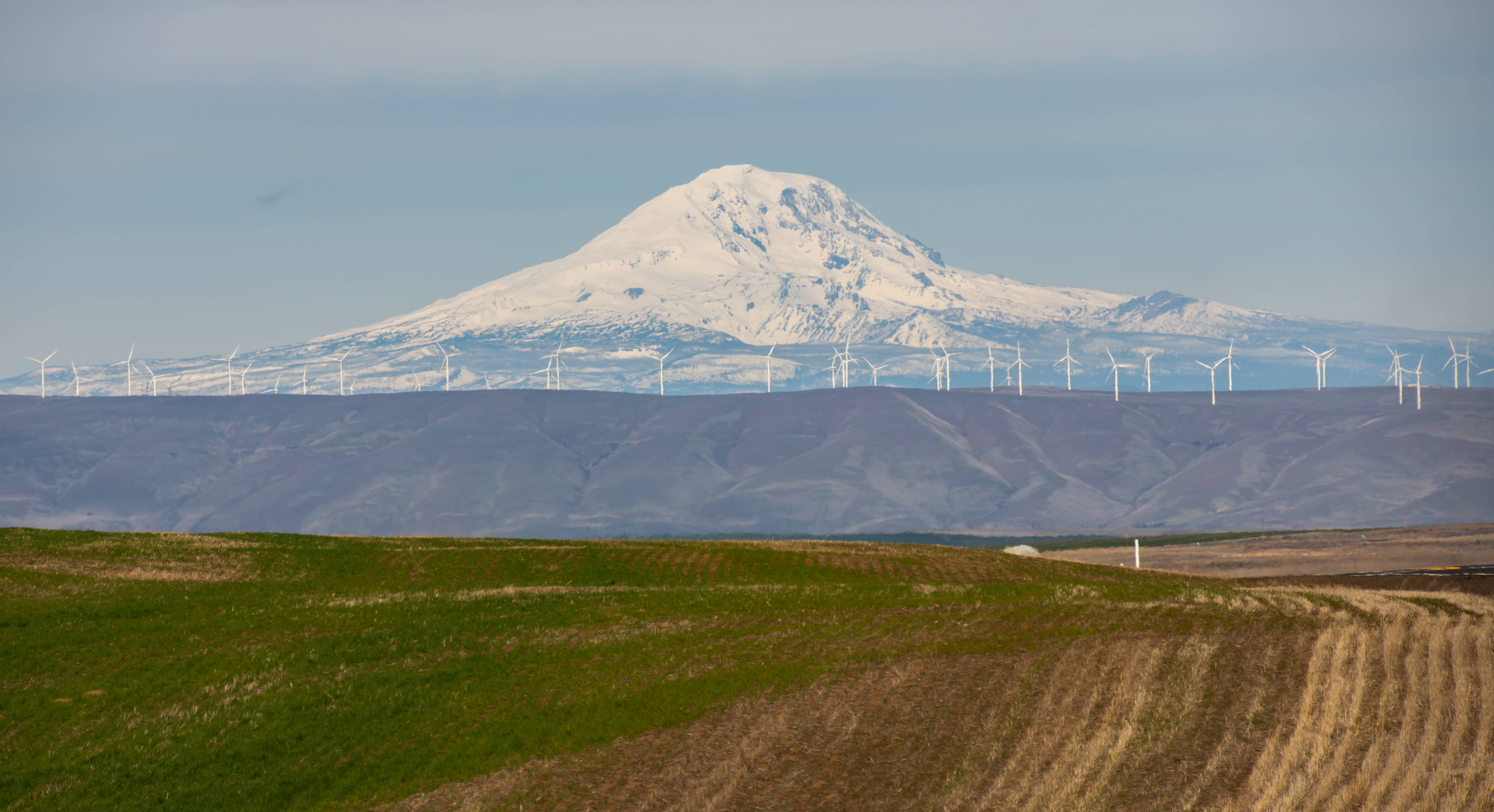 View of Mount Adams. About 54miles away.
Just like Washington's Barker Canyon it looks like it used to be a road that got shut down as it tapers out into a footpath in about 1 mile.
Trip high temp was 60 low temp was 26.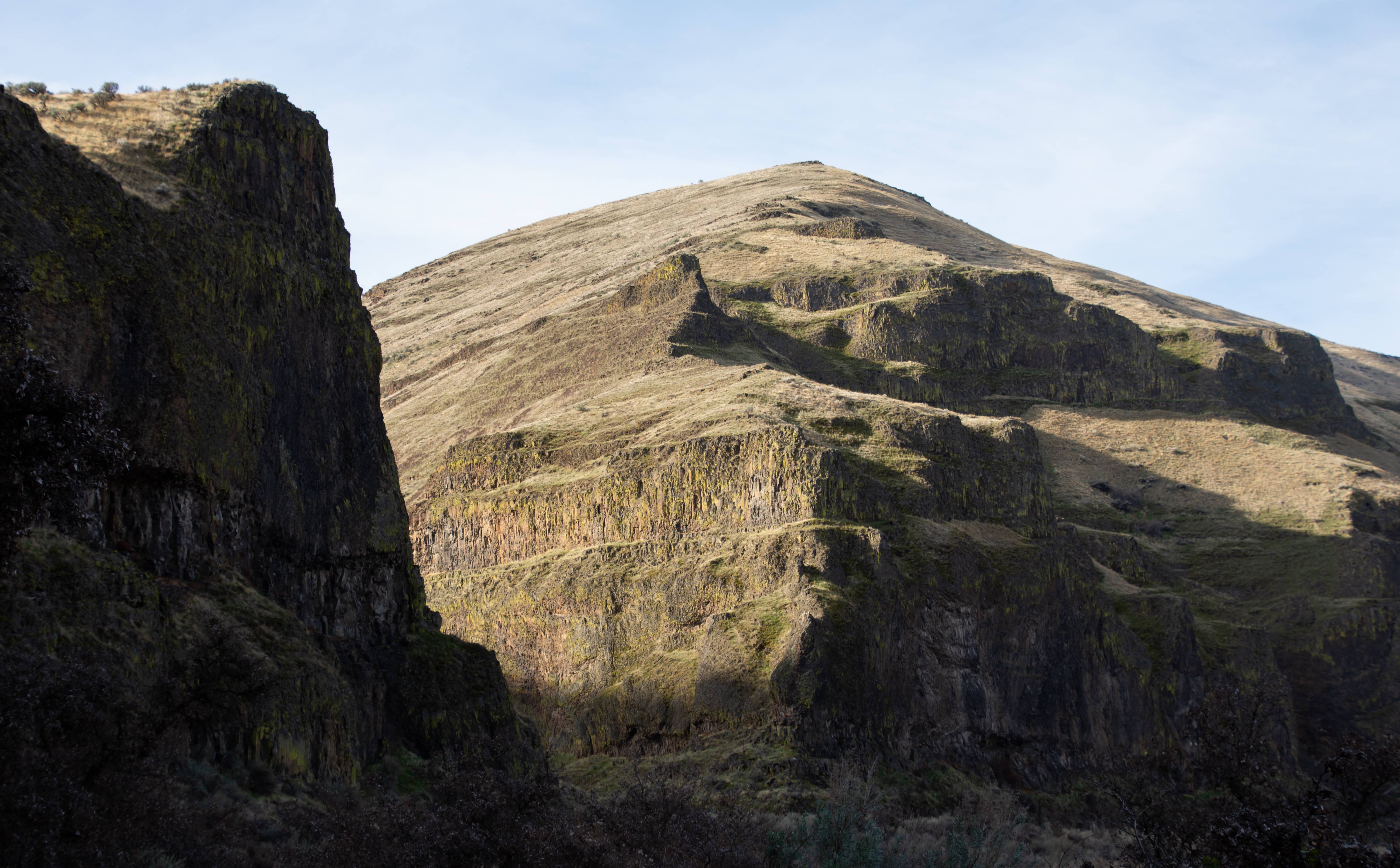 The spring birds were back in town and they made lots of bird noises all day. It was relaxing. Our camp will be left center (out of picture) once we walk along those walls.
The John Day River was flowing fast. Kayak/raft trip on it would be fun.
Getting closer to camp. It will almost be at the base of that cliff.
.5 miles from camp. Looking back where we came from.
Sunlight paints the hills
Sunset. Temps dropped fast but we were warm.
The full moon ruined the stargazing and lots of clouds rolled in at night. It cleared up for the morning hike out. Another great early season leg stretcher.