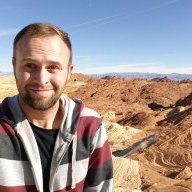 Joined

Jan 19, 2012
Messages

739
I have a friend looking at starting to backpack and I am planning on a short easy trip at the end of may and had a few questions hopefully someone can help with
#1-Would anyone be interested in tagging along? It would be a mid weeker.
#2- With the lake so low I have seen some pretty cool picture in lower willow gulch of waterfalls and such that are typically underwater. Has anyone hiked into lower willow or come up from the lake? if so is it worth it (I vaguely remember
Nick
attempting to but being turned back by a wall of tamarisk?)
#3- Any updates on biting insects in the canyons of the escalante?
#4- Any other suggestions for an easy overnighter?