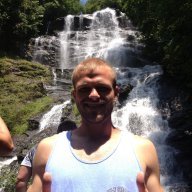 Joined

Feb 17, 2015
Messages

10
Hey everyone I am planning on doing a 3 day hike in Coyote Gulch with some friends the first week of March this year (so next week). We are driving from just north of Atlanta, GA. I know that the closest town is Escalante, but on Google maps it says that from Escalante to Coyote Gulch is about 48 miles, but it takes about 3 hours and 15 minutes?! Is this because it's mostly dirt roads or something?

My other question is regarding the weather. I have been keeping up with Escalante's weather for the past week and it seems to be snowing like every other day. I know that Coyote Gulch is almost an hour southeast into what looks like the desert. Will Coyote Gulch have pretty much the same type of weather as Escalante, or will it generally be a bit warmer?

Any advice is greatly appreciated! Thanks!