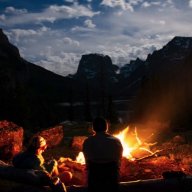 Joined

May 3, 2018
Messages

288
Hello everyone!
This was originally going to be a 7-8 day backpacking trip that was cut down to 4 days because of the fear of the trip being smoked out as the smell was strong in the air and it was very prevalent off to the Northwest / west...
...Also partially because I was having a hard time with the National Parks permit regulations. I didn't want to camp at Snowdrift lake once I saw it due to crowds but I was required to stick to my permit so I had to, kind of ruining the wilderness feel of freedom for me (I know 100% why they do this and I'm OK with it, I just don't think backpacking in National Parks is quite for me, I like the freedom of Designated Wilderness/NF/BLM lands).
It also didn't help that we had cell service at Avalanche Divide and I saw that our back up plan (the High Uintas) were smoke free and had cooler temps. We finished off our vacation backpacking 3 days and 2 nights in the Uintas which I will make another post for. I said I'd only post our bigger trips 4+ day ones, but because this website inspired us so much to get out to the Uintas I think you all would enjoy our first-timer awe of the magnificent range.
DAY 1
Darby Canyon > Fossil Pass > Fox Creek Pass > Indian Lake (Original camp spot) > Didn't like it, backtrack to Wilderness boundary for high camp.
8.83 Miles 5214 ft. of Elevation Gain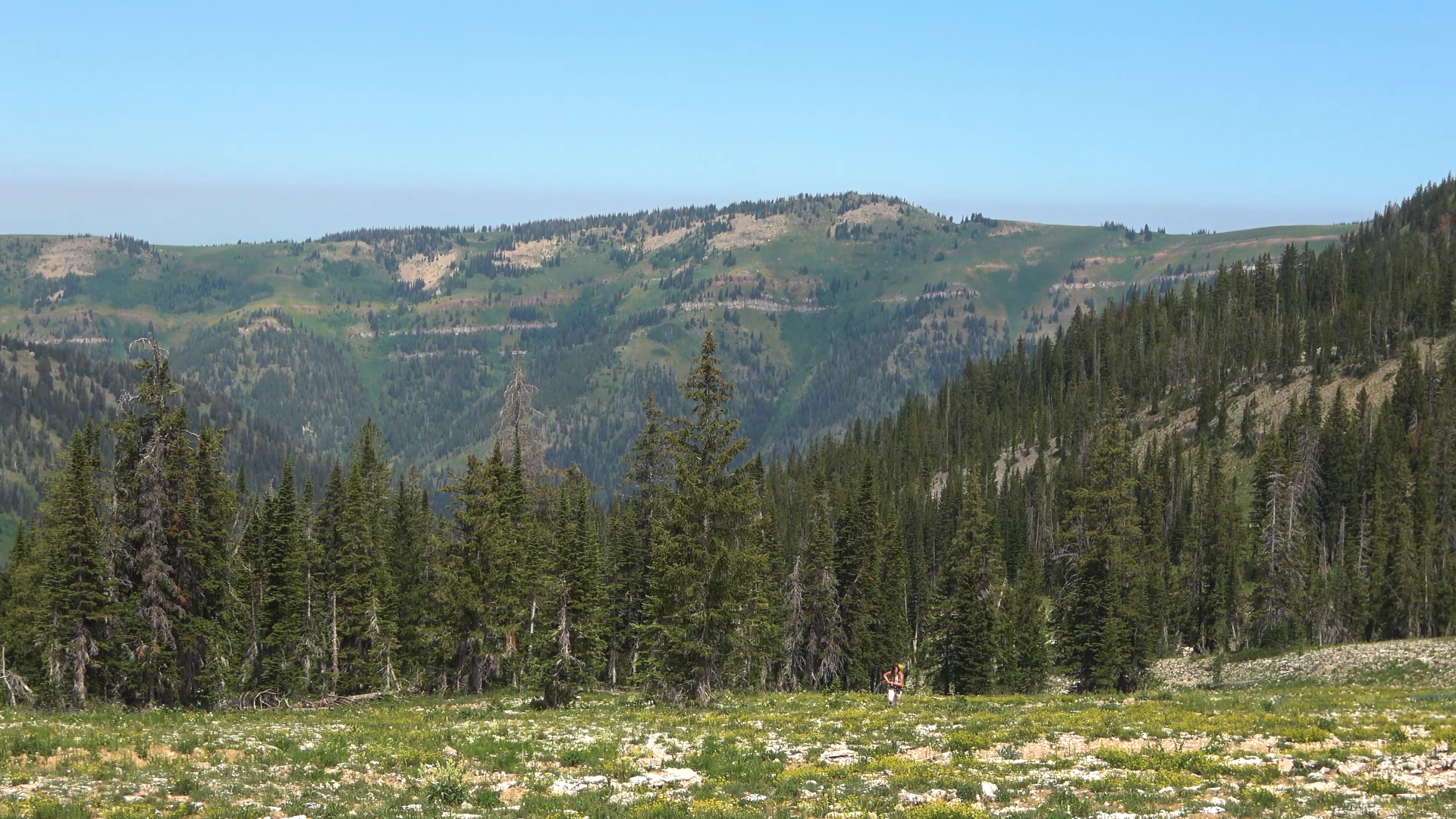 Out of Darby Canyon and on off trail leg to Fossil Pass. We actually smelled fire smoke the whole trip despite some of the (clearer) views compared to last summer.
Great open hiking
This trip would have some of the best wild flower displays I've ever seen.
Taking a break at Fossil Pass with my wife. Crazy creek chairs are awesome.
We steeply dropped down from the pass and bush whacked to connect up with the Fox Creek Pass trail. Flowers everywhere.
Fox Creek Pass. We begin another off trail leg toward the top of the ridge (center of camera)
First view of the Grand Teton
Headed toward Indian lake looking to our left at the Death Canyon shelf and Tetons.
There is actually a very wide game trail down to Indian lake, pretty easy to get too (off camera to right, can be seen in my video). However the lake stays in the shade all evening due to the tall walls and the view the other way is of all of those gondolas? I think they are called? Felt weird, didn't want to camp here so we back tracked to the ridge top of the Wilderness and NP boundary and camped in the Wilderness with a 360* view.
MUCH BETTER. Camp #1.
View behind our camp (a part of this view is actually in the NP boundary. The Jedidiah Smith Wilderness and Park boundary around the Fox Creek pass area is a little goofy.
Great smokey sunset. No alpenglow on the peaks
DAY 2
Pk. 10378 > Fox Creek Pass > Death Canyon Shelf > Rim above Alaska Basin
5.76 Miles 730ft of Elevation Gain
Good morning!
One of the rare times of me hiking in shorts. Used tons of SPF100 sunscreen. Still got burned to hell and back on the back of the legs lol
Meek Pass area
Went north at the trail junction. Walked another 1/4 to 1/2 mile before cutting back east to the canyon rim overlooking Alaska Basin.
Great view from camp.
Relaxing day (unsuccessfully looking for bears)
There is our alpenglow!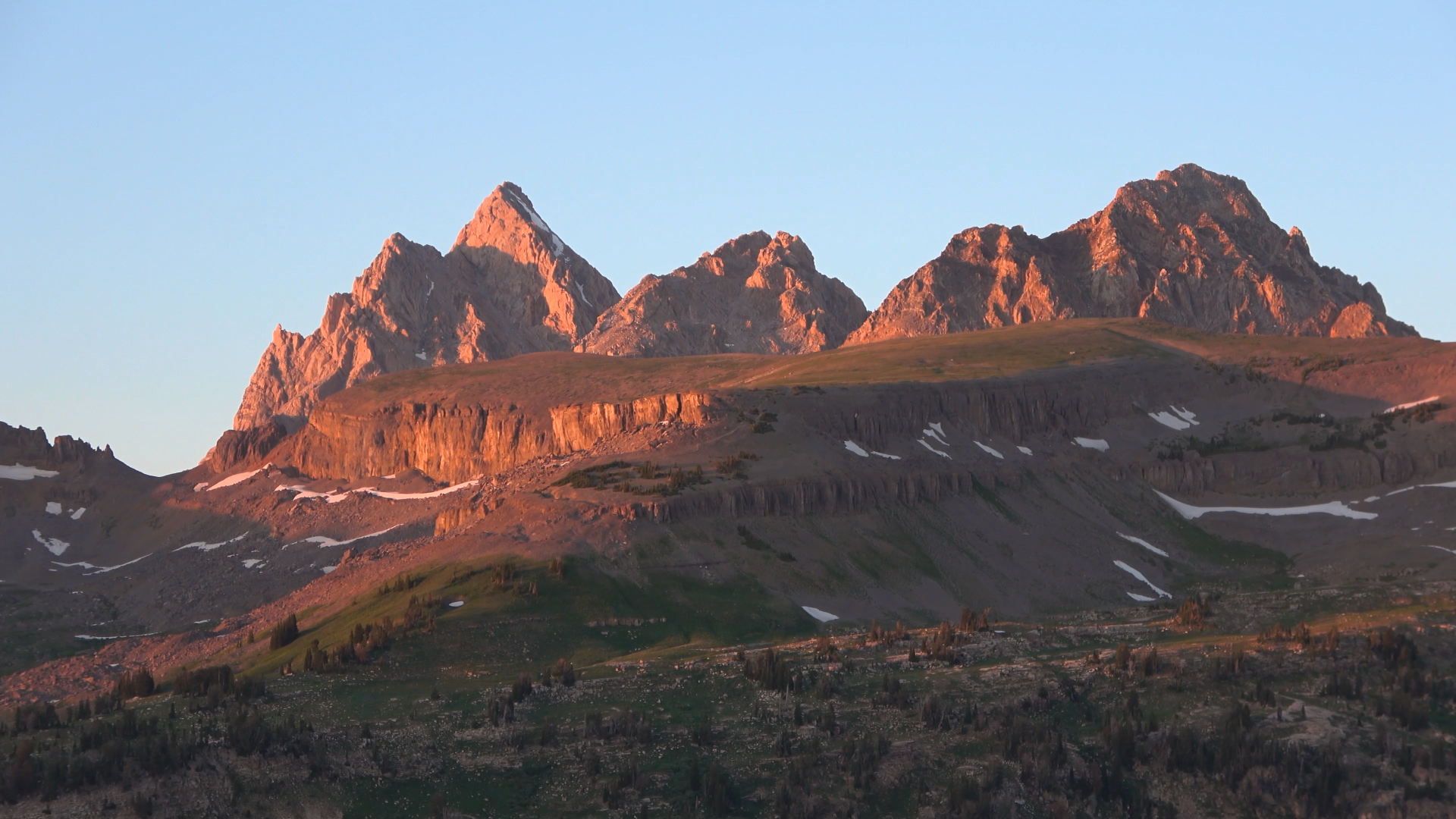 Good night. A crowded day but a beautiful day. I can see why Death Canyon shelf is popular. Very gorgeous.
DAY 3
Alaska Basin Rim > Hurricane Pass > Ice Floe Lake
8.53 Miles 2751 ft of Elevation Gain
Smoke
Walked through Alaska basin looking back at the rim we camped on. Heading down the sheep steps we saw the biggest group of people we've ever seen in the back-country 40-60 person "group"
Sunset lake on our way to Hurricane Pass
Insane wildflower displays
Battleship Mountain
Hurricane Pass
The route to Ice Floe lake. Drop down from Hurricane Pass. When you get to the trail junction just to the left of the lake go right. The trail will kinda vanish after the outlet of the lake then just cut through the open country straight up to the Avalanche Divide. When you get near the snow patched up on the top right cut over left toward the highest bench in frame. That is where Ice Floe lake is.
Descending.
Off trail
Ice Floe
View from camp
Sunset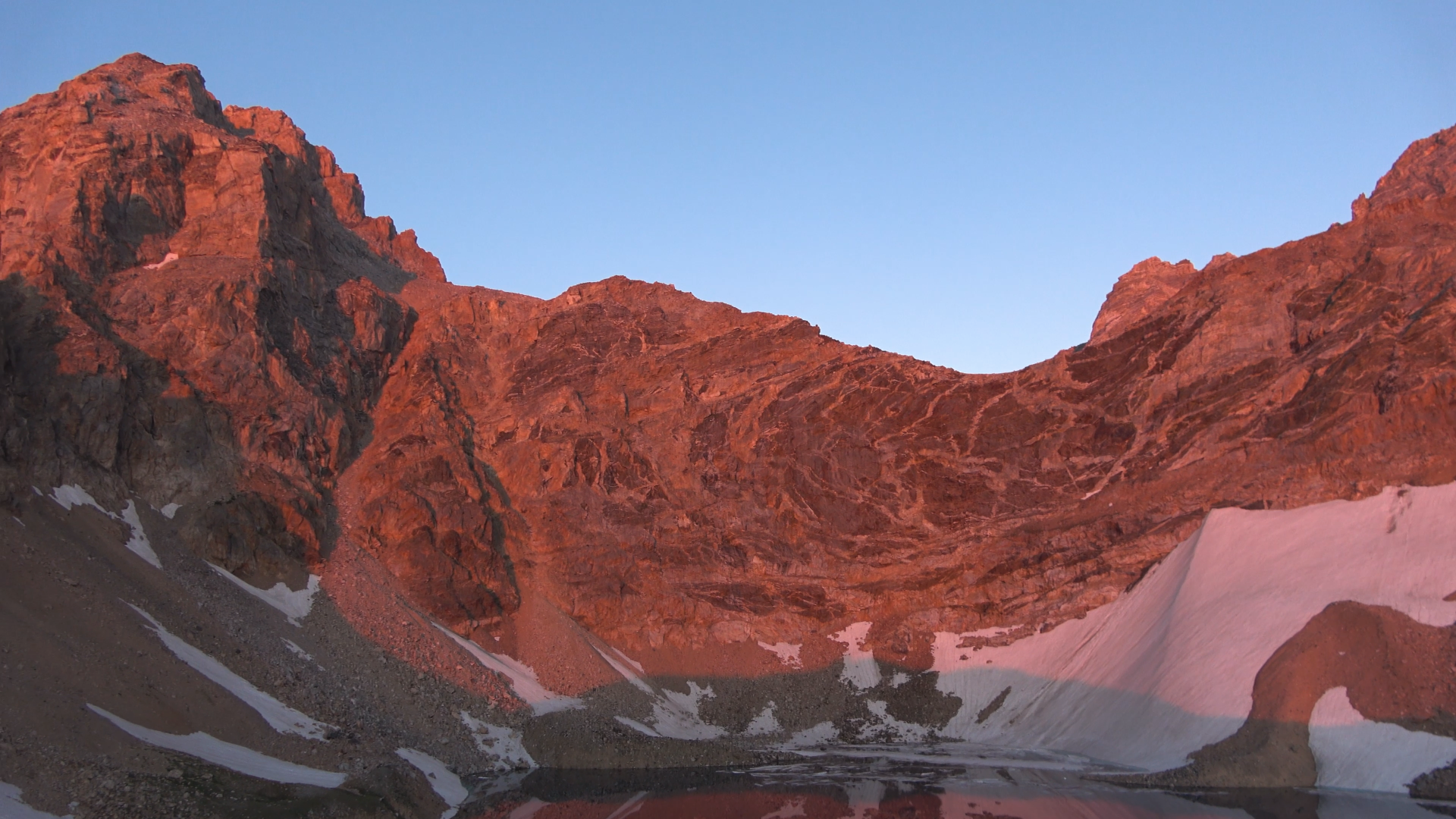 Alpenglow
DAY 4
Ice Floe Lake > Avalanche Divide > Back track OUT
17.77 Miles 3125 ft. of Elevation Gain
Good morning! Ice Floe barrage incoming!
Dropping toward Avalanche Divide and Snowdrift Lake
Nice wall.
There were a surprising amount of people down at these lakes despite no real trail to them. Saw another tent too. With the smoke and crowds and being forced to camp here because of our permit the luster despite the significant beauty was wearing off. Started to feel more like an amusement park than a wilderness area. Like I said before I 100% understand why the NP has those permit regulations because of how many visitors, it just isn't for me. And I think this was the trip that drove that home. Not that I wont do trips in National Parks anymore - I'll just research more before hand. Olympic and North Cascades are very lenient on camping for cross country routes for instance.
Didn't help that we got cell service here and saw that our back up plan (the HIGH UINTAS) was smoke free and cooler temps. So we broke off to do a 3-4 day trip in the Uintas, our first time there! We were excited.
Hiking really fast out to cover the almost 18 miles and 3k feet in a decent time. We left avalanche divide at noon.
If we didn't decide to hike out we wouldn't have seen this beauty!
Well it looks like it will be a 3 day 2 night in the High Uintas. The 4 hours it said it would take from Victor, Idaho turned to 8 hours because the whole state of wyoming was employed to do road work with flagging crews it seemed.
At camps like this we sleep in the bed of the truck, we set up our tent for the dry evening to treat it for leaks - as we were going to get rocked by many thunderstorms in just 3 days for our Uinta trip; and we wanted to prepare for it.