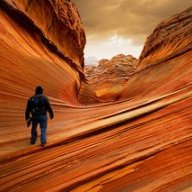 Broadcaster, formerly "ashergrey"
.
Joined

May 5, 2012
Messages

1,724
Looking to stock a bookshelf at the family cabin. Figured I'd turn to BCP for some suggestions. So what are the best outdoor-related books you've read?

Looking for recommendations for both children and adults, with a mix of fiction and non-fiction (excluding guidebooks).

To get things started, I've recently been reading Land on Fire: The New Reality of Wildfire in the West. Good book, quick read with some great photography.

Last summer I made it about halfway through The Lost Art of Finding Our Way. I expected to love the book but found it to be rather tedious, a bit like reading a manual.

I'd like to re-read Incident at Hawk's Hill soon. I read it as a child when I went through a badger phase and remember enjoying it.