With the huge number of back country users, there has been a huge focus on the human waste issue since many are too lazy to do it right, including packing out their TP.
Now there are back country restrooms in crazy spots along with innovative methods for making them blend in.
This one was on Vancouver island - those Canadians are crazy.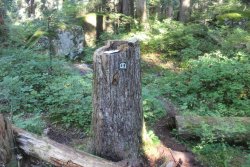 Personally, I have been doing my part by packing this with me whenever I go into the back country, little bit more comfortable and private - and to think that some folks complain about lugging a bear canister around.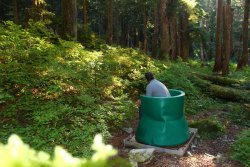 How about it any PG rated restrooms on your travels?