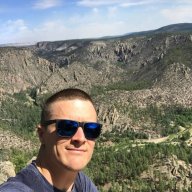 Joined

Nov 1, 2018
Messages

15
In mid-August of this year, I made a trip to the Bitterroot National Forest in Montana to hike El Capitan. I set aside 8 days for this hike and planned to go slow and enjoy the scenery. I made it to Little Rock Creek Lake the first night and set up camp there.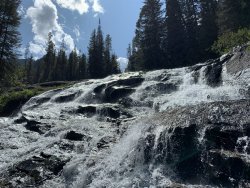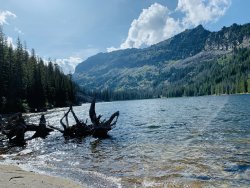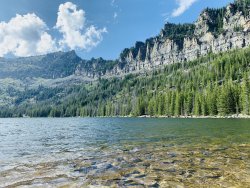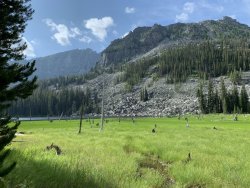 The next morning I set out to make it to the top of the valley, at the base of El Capitan. I crossed paths with some locals who helped lead the way. The trail past the lake becomes pretty difficult to follow and we lost it several times. We stayed high on the north ridge which proved to be the best method. I've heard some pretty negative things about taking the south ridge on the south side of Little Rock Creek. We already had a lot of bushwacking so I can't imagine how tough the south side is. We finally made it to the 'high lakes' which all three of them are unnamed.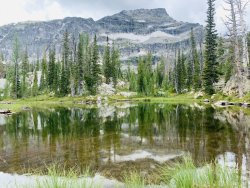 My original route is below. I planed on scaling a collier but there was a large ice pack in the pass that I had not seen in any previous photos posted my hikers. I now think that Montana received a higher amount of snow and was experiencing a cooler than usual summer, which attributed to left over ice. I have no ice experience, did not have a pick axe, and was carrying a pretty heavy pack with 8 days worth of food. After some deep thought, I decided not to attempt the climb.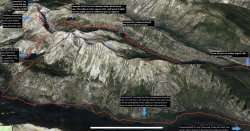 I crossed the valley and found a really great campsite on the north ridge. The view was amazing, it had flat ground, water, and even cell phone reception. Yes... cell phone reception. Here are the coordinates if you want to ever camp here. 46.019349,-114.376053
Here are some photos from this campsite, which I relaxed at for 2 1/2 days.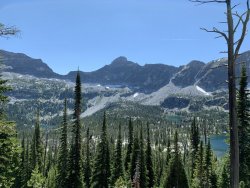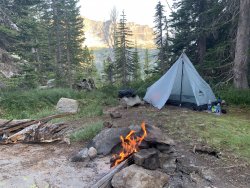 Determined to get out of the valley, I made one last attempt to summit the ridge and actually found a way over! I had tried multiple times the day before so you can imagine how excited I was to get out of the valley I had planned on only spending half of my trip in. The views over the ridge were spectacular.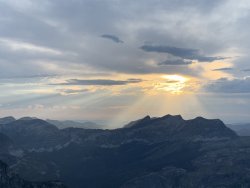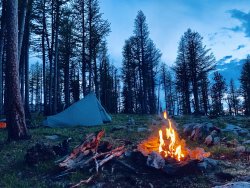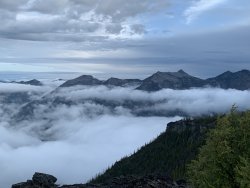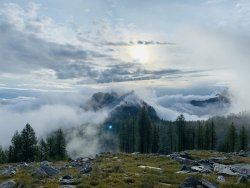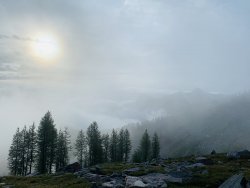 Here's my morning view of El Capitan, shrouded in clouds. A storm rolled in soon after, forcing me to retreat back into the valley I had come up through.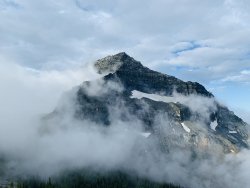 Here's a 40 min YouTube video of my whole trip if you want to check it out.