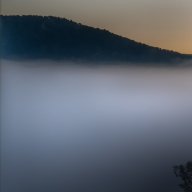 Joined

May 19, 2012
Messages

1,561
After 20 years living in the Roaring Fork Valley, we finally hiked to Crested Butte and back, via West Maroon Pass. Logistics can get tricky,finding a place to stay and arranging the shuttle (Dolly's) to and from Schofield Park, our destination outside of Crested Butte. Finding a parking space in the overnight lot at Maroon Lake can be tough, but we lucked out. No parking space, and if the overflow lot is full we would have needed to drive back down to Aspen Highlands and take a shuttle back up, which would have sucked.
We (my wife Nancy, son Kyle & our dog Cato) started our adventure by arriving at the overnight parking area @ Maroon Lake around 7am, a little late, but we were lucky and found 1 spot at the main parking lot.
The weather was a little iffy, which increased my anxiety a little. West Maroon Pass, at 12,500 feet is a place you obviously don't want to be in a storm.
I did not shoot Maroon Lake, as there were crowds at 7am, and besides everyone knows what it looks like. So I did not get my camera out until Crater Lake, about a mile above Maroon Lake.
Breakfast at Crater Lake:
View up the valley from Crater Lake. West Maroon Pass is around the corner, 6 miles away:
Maroon Bells: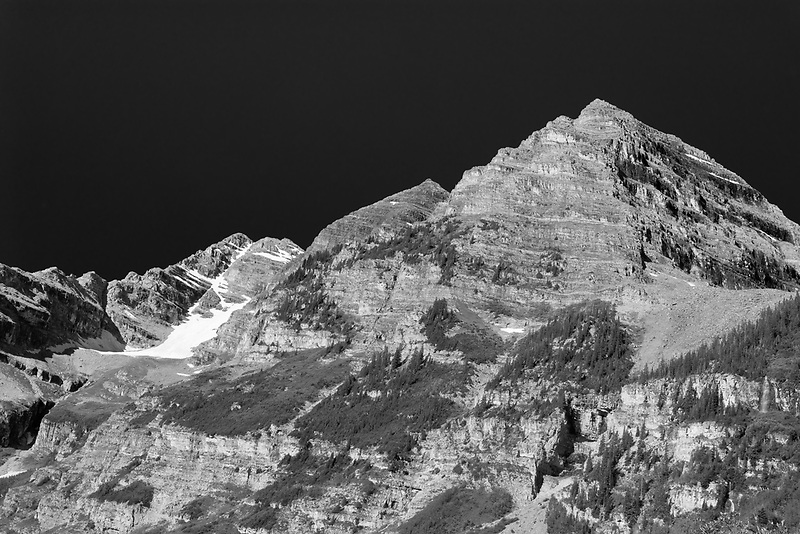 Looking down to Crater Lake, Maroon Lake is around the corner:
The hike up the valley was not especially difficult, the trail is not very steep. But the mud slowed us down a lot. As did the 3 stream crossings.
After this shot I did not take my camera out until we reached West Maroon Pass. We had a lot of hiking to do, and we wanted to get to the pass as soon as we could. The last mile and 1000' up to the pass was an ass kicker, at least for me.
Lunch at the pass, with the trail from Maroon lake below bottom right. Kyle had been waiting with Cato for about an hour, we are pretty slow. He took off before I had a chance to do a group shot:
View back down West Maroon Creek, Maroon Bells on the left, Pyramid peak center:
Looking the opposite direction towards Schofield Park:
The 4 mile hike down through Schofield Park was a dream, a short steep descent from the pass, and then a pleasant walk down, following East Fork South Fork of the Crystal River, to the shuttle pick up :
The wild flowers here are legendary, and we were not disappointed:
I can't do justice to this place with a camera. The valley was a carpet of colors. It was starting to cloud up, and the rain started shortly after. When we met the shuttle it was a mass of water and hail. The driver had a cooler of beer in the back. Nice.
We had a nice dinner, then up the next morning to meet Dolly's shuttle at 7:30. It was raining fairly hard when we left the trailhead, but it stopped about an hour or so into our hike. Looking up towards West Maroon Pass, around the corner to the right: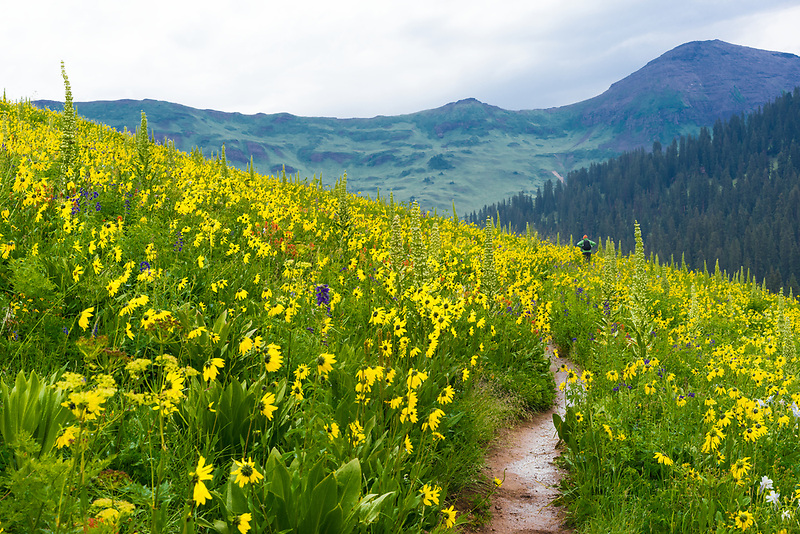 Arriving at West Maroon again, no trace of Kyle. The person who took this shot for us said he saw a man with a white and orange dog running down the trail hours before. He did the 11 mile return hike in 4 hours. Ahh, to be 26 again!
I can't believe I did not get a shot of the pass from the Crested Butte side. But we were exhausted at this point, and I did not feel like getting my camera out.
We were pretty happy drying out and eating lunch. There was a fairly steady stream of people hiking up. A few shots from the pass, towards South Maroon Peak: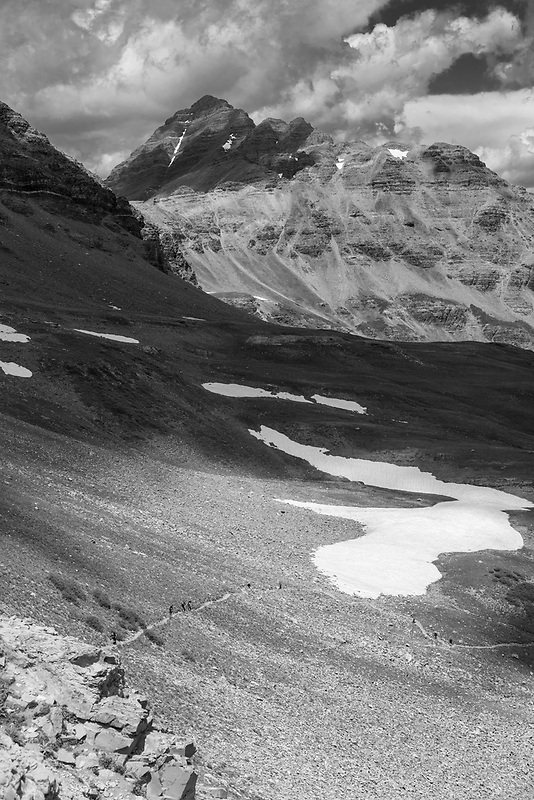 View towards Pyramid peak. This was the last shot I took. We had 7 downhill miles to go, which we thought would go quickly. But the mud had gotten worse, as did the stream crossings. It was not very fun at times.
We finally did the hike everyone we know has done. Most people hike over to Crested Butte and then take a shuttle back to Aspen. But we were happy we did the over and back.
Thanks for looking.