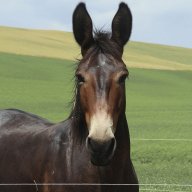 Joined

Jun 11, 2017
Messages

3,239
This is from the Alaska Dispatch News, here's the first part of the article. I thought it was very interesting. The landslides are beginning to pose a danger to tour ships and kayakers and other boaters, as well as backpackers. The article says four people were killed in Greenland in June by a tsunami from one.
https://www.adn.com/alaska-news/sci...outheast-alaska-mountains-are-getting-bigger/
Last
year, a 4,000-foot mountain slope in Glacier Bay National Park collapsed
, spreading rock over about 8.5 square miles of glacier and
creating a seismic signal as powerful as a magnitude-5.2 earthquake
.
The year before, the face of another park mountain peeled off and sent about 220 million tons of rock and debris crashing onto another glacier and into the fjord below. The
biggest non-volcanic North American landslide on record
, it triggered a local tsunami that rose to 600 feet and stripped alders off high hillsides.
These massive rock slides were not flukes, scientists say. And even though they occurred in remote areas and have not led to human casualties, that may not be the case in the future — cruise ships and kayakers sometimes head into wilderness bays.
A
study of rock avalanches
in the western part of Glacier Bay National Park and Preserve found that the likelihood of large slides covering about 2 square miles has at least doubled in the last five years. As the climate has warmed, characteristics of the region's rock avalanches have changed, says the study, published in Landslides, the journal of the International Consortium on Landslides.
"They're bigger, and they're traveling farther," said lead author Jeffrey Coe, a U.S. Geological Survey landslide expert based in Colorado.