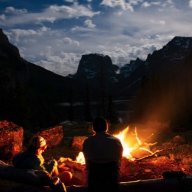 Joined

May 3, 2018
Messages

269
I finally got around to do some backpacking in one of my favorite areas in the country. The Pasayten Wilderness in north central Washington. The pasayten is over half a million acres of designated wilderness located in the North Cascades part of the Okanogan subrange. It's rugged lonely beauty, devoid of light pollution and hiker presence makes it perfect.
The wildfire season has started and smoke started to pour across the state of Washington but I wasn't going to cancel this trip.
Lacey and I started at the Iron Gate trailhead and headed 4 miles north to Sunny Pass then another 4 miles north to the summit of Armstrong Mountain and the Canadian Border of the Snowy Protected Area.
From Iron Gate to sunny pass the old burn leaves a dramatic landscape open for great views and wildflowers galore. The flies were somewhat annoying here but I only got bit 2-3 times. At sunny pass it opens up to Horshoe Basin where the wind picked up and kept the bugs down all the way to Armstrong's summit. At the summit we were able to see several fires in Canada. The wind died down in the evening and little bugs came out of everywhere and started to swarm us. Luckily around sunset the wind picked up again and kept them at bay. We only saw some horse riders on the way in. On the way out, to our surprise, quite a few people were coming in (we counted 6 people). Which from our past experience in the Pasayten this is the most people we've ever seen there.
There is no trail to the summit of Armstrong, it's basically the path of least resistance uphill trek. Trying our best to use drainage beds and rocks to avoid stepping on any fauna.
Amazing trip the smoke made for some crazy binary-esque sunsets.
Can't wait to go there again.
Meadows headed to Sunny Pass, Windy Peak on left. Flowers everywhere.
Windy Peak & Horshoe basin
Border marker & summit of Armstrong Mountain (~8139 feet)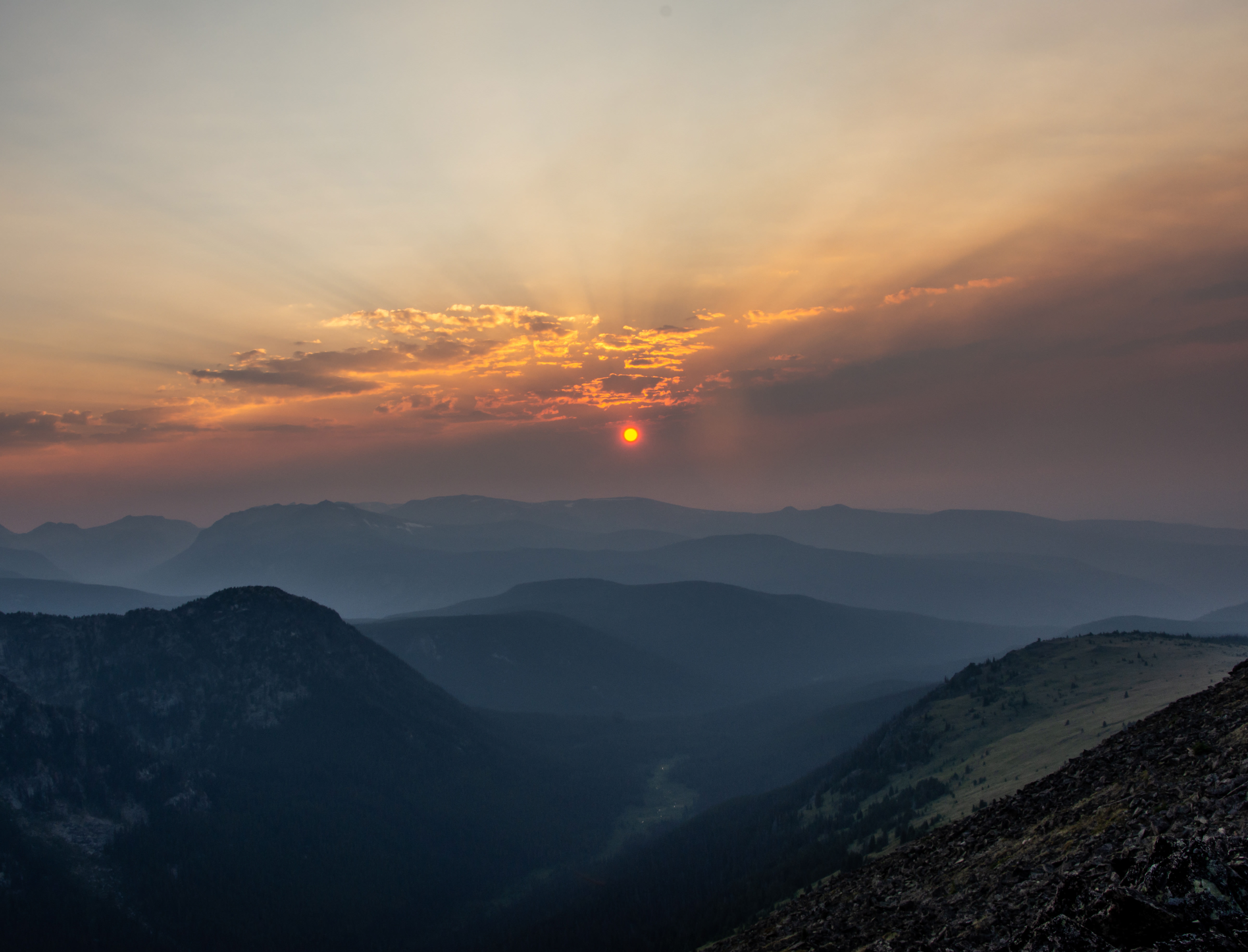 The smoke made for one hell of a sunset.
Fires burning in Canada illuminated the night.