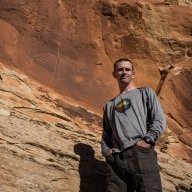 Wildness is a necessity- John Muir
Joined

Jan 4, 2014
Messages

1,099
Taking actual steps to curb unsustainable visitation in Arches.
https://www.nps.gov/arch/learn/news/news110117.htm
"Arches National Park developed a Traffic Congestion Management Plan (TCMP) to address vehicle traffic and parking congestion problems that affect visitor access, visitor enjoyment, and resource conditions.
Visitation to Arches National Park doubled in the past 11 years, reaching approximately 1.6 million visitors in 2016. During high-visitation season, March through October, visitors routinely wait in long lines to enter the park and then must search for empty parking spaces at all popular sites. Long lines to enter the park cause congestion at the intersection of U.S. 191 and the park entrance road, which can be a serious traffic hazard.
The TCMP proposes a reservation system for entrance during high-visitation season and peak- visitation hours. This system would give visitors certainty of entry, reduce or eliminate long entrance lines, spread visitation more evenly across the day, and improve the visitor experience by ensuring available parking space.
Reservations would be required for vehicle entry between 7 a.m. and 6 p.m., seven days a week during high-visitation season (currently March through October, but this may shift as visitation patterns change), and could be made online or by phone through
www.recreation.gov
.
If the TCMP is approved, full implementation would occur no earlier than March 2019. Online reservations would be available six months before the required reservation start date."
Public comment open November 1st - December 4th