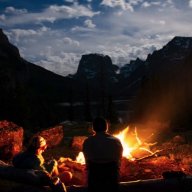 Joined

May 3, 2018
Messages

288
Was having a talk with my wife's dad and he brought up an interesting topic I haven't thought of in a LOOONG time. He told me I should carry a gun when I do my off trail hikes because I can come across an illegal grow operation and the people could be super sketch. I did some research and the washington media craze of illegal grow op articles seem to have peaked in 2010. Pot got legalized in 2012 in this state but as of 2018 they stopped giving out growing licenses. The list of locations of weed busts are usually in the bowels of pretty unremarkable and dense drainage's. Though one I pin pointed from the articles info in eastern WA was in surprisingly a somewhat scenic spot, obviously not a good one because lack of vegetation they got ousted by a helicopter... Anyways...

Have any of you guys and gals come upon an illegal grow op? How freaky was it?

What also led to this talk is the amount of people that just go "missing" in the north cascades. Whether the wilderness and harsh terrain eats them up in unfortunate falls into deep gullies or they get murdered and buried.

As for me I carry bear spray usually not for bears or cats but weird people and unleashed dogs that come running violently at me with no owner anywhere in site (lucky I haven't had to use it).