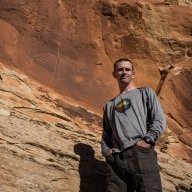 Wildness is a necessity- John Muir
Joined

Jan 4, 2014
Messages

1,099
I don't mean for this to be a political firestorm, just a heads up, because I believe everyone should know.
The Department of the Interior will be opening a public comment period for Executive Order 13792, the one calling for a review of all national monuments designated since 1996. The comment period will be open on May 12th. Interestingly, comments pertaining to Bears Ears need to be in within 15 days of the period opening, the rest 60 days.
The press release can be found
here
.
Just a reminder, some of our most cherished National Parks started out as National Monuments, especially us Utahans. Canyonlands is the only National Park in Utah to start as a park, all the others started as monuments. The Grand Canyon, Acadia, Grand Tetons, most Alaskan parks and many more started out as monuments. Just something to consider. What in the United States is truly "monumental?"