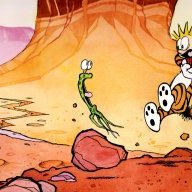 Joined

Mar 31, 2016
Messages

905
Today was another relatively warm late October day with a forecast of increasing clouds and maybe a shower. Turns out that the forecast was wrong and it turned out to be partly cloudy with no rain at all. I decided to hike into an area that I hadn't been in a while. It's in the Ferris Lake Wild Forest so I'll be following a snowmobile trail for much of the day.
Today's route on the left side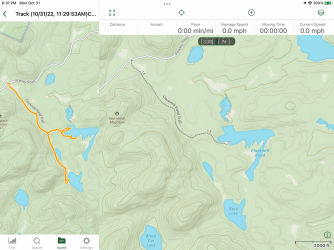 Early on the trail … lots of leaves on the trail, hiding rocks and other treasures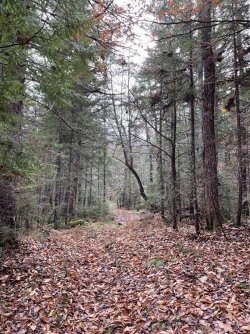 A meadow just off the trail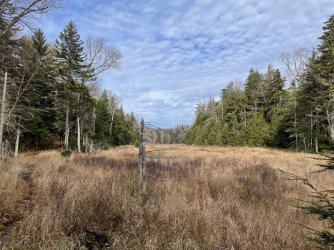 More of the trail as the woods opened up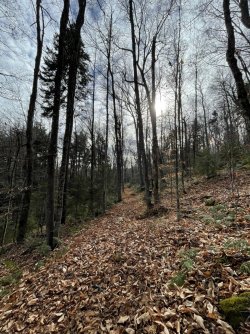 Side trail to Clockmill Pond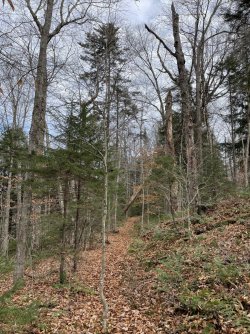 Clockmill Pond through the trees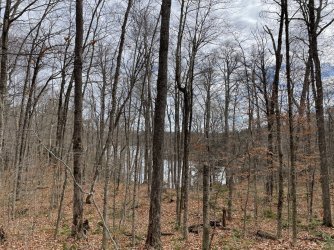 A view of the pond

I bushwhacked around the left side of the pond to get another view

I thought this shot looked pretty cool …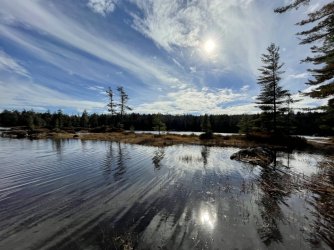 Looking up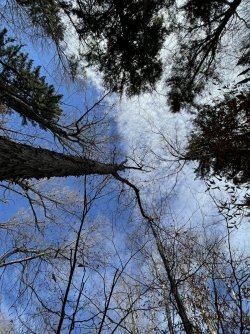 On the trail to Rock Lake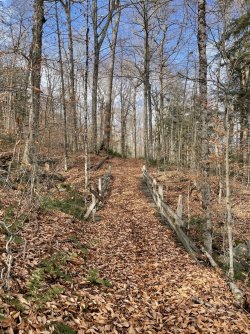 Rock Lake through the trees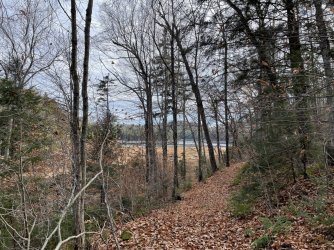 Something interesting along the trail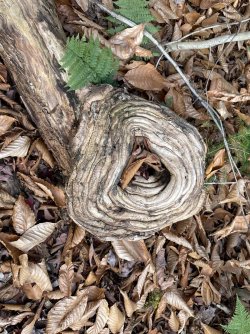 Rock Lake … which is smaller that Clockmill Pond. Go figure.

stream feeding into Rock Lake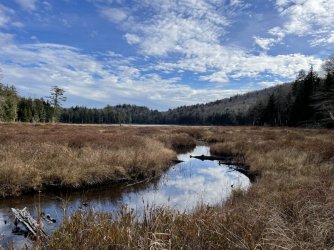 Small beaver dam on the creek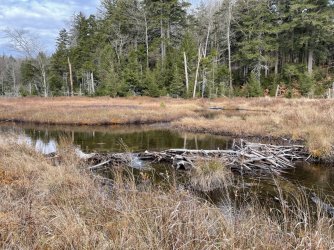 a very old Snowmobile trail marker, pre-1970 when the Conservation Department became the Department of Environmental Conservation. It's also a metal trail marker, DEC markers are reflective plastic now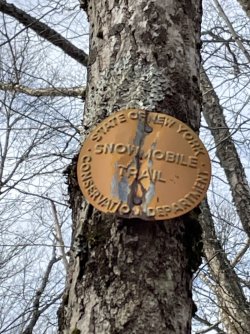 Somebody has been very busy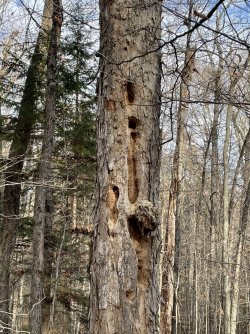 Sunlight hitting a green fern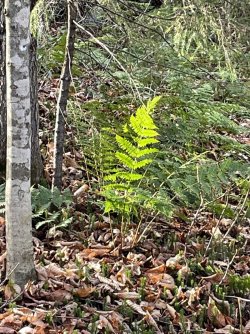 Six miles today. Met one person on my way in, a hunter who was giving up for the day. "Too warm, nothing's moving at all".