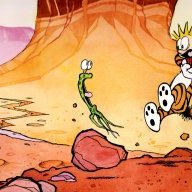 Joined

Mar 31, 2016
Messages

884
Took the inflatable kayak (now affectionately named the Green Goblin) out onto the West Branch of the Sacandaga today for another test drive. River was even higher than it was last week when we paddled this in our canoes. Of course this area has had something like 10+ inches of rain so far in July so it should be expected!
Starting out, heading into the current. Current was very strong.
these flowers are everywhere along the river. My PlantNet identifier says it's Steeplebrush.
Maples are turning reddish, probably because they're stressed by the high water.
This water lily was about a foot under the surface
heading back with the current, ominous clouds on the horizon. When I reached the takeout the skies were getting darker and just as I was about to start folding up the kayak the heavens opened up. Jumped into the truck and waited until things slowed down and then put the partially folded kayak in the truck bed. Drove about two miles down the road and everything was dry - no rain. Stopped at a trailhead pullout and folded up the kayak.
solitary goose off in the weeds. Usually this area would be dry and above the water.
For
@scatman
… The kayak handled well going against the current today. There was some wind to deal with on the return to the canoe launch and the kayak handled it a bit better than the canoe would have, probably because the kayak is lower in the water and there's less surface for the wind to catch. I paddled into a couple of the flooded 'lagoons', out of the current, and tested turning and backing up and I have to say that the kayak is quite nimble (quite unlike its owner). My only issue now is the backrest of the seat, it's not rigid/solid enough to hold my back upright comfortably. I think I have a solution for that so I'm just going to have to experiment and see how it works out. And I would not take this kayak on any trip where I would have to portage as it's too cumbersome/awkward to carry any distance; you can't really flip it over and carry it over your head like a canoe.
For anyone contemplating a kayak like this, i'm 5'6" and I fit in the kayak comfortably. But if you're 5'10" or taller it would be a tight squeeze for your legs.