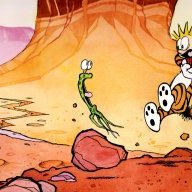 Joined

Mar 31, 2016
Messages

884
The weather finally became reasonable today so we headed north to get some paddling in. Our initial objective was to paddle up the Kunjamuk "river". we have had a lot of rain lately (wish we could share some with you folks out west) and so the water levels are pretty high right now.
so things started out smoothly from the launch area … we had to paddle across the small bay to reach the mouth of the Kunjamuk.
Once we reached the channel we paddled a short way and then found ourselves looking at this:
quite a beaver dam! This photo does not really give it justice. It was a good two feet tall and the water was roaring over it. We could not find a good spot to portage around the dam either. So we turned around and headed back to the channel that heads west to Lake Pleasant.
The paddling eas great, almost no bugs, and light breezes. The reflections were awesome. White water lilies everywhere. Lots of songbirds too.
Another great day on the water!