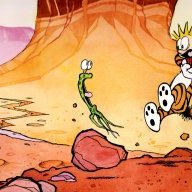 Joined

Mar 31, 2016
Messages

884
our weather has finally taken a positive swing and so today I had an opportunity to go hiking up to the fire tower on Owl's Head near Long Lake in the north central Adirondacks.
At the trailhead. Last entry in the log book was on Sunday
Trilliums along the trail
Quite the burl on this tree!
nice smooth trail, luring you into thinking that the trail ain't gonna be so bad
my flower identification app wasn't very clear about the blue and white flowers, the yellow one is a trout lily I believe.
Now the trail is starting to show its true colors
site of the fire tower observe's cabin
And now the final push to the summit, climbing over rocks
Old telephone pole still standing along the trail. Phone line ran to the cabin.
The tower. Not a tall one and in decent shape.
View from the tower looking northeast with a portion of Long Lake visible
Another view. It's a little hazy as a result of the wind currents pushing smoke from fires in central Canada our way (per our local weatherman).
Wildlife along the trail
more wildlife.
Fungus on one of the trees.
Total ascent was around 1200 feet from trailhead to summit. However with several major ups and downs along the way the total was a bit higher. The last half mile was pretty steep! Nice breeze at the top kept the black flies at bay most of the time. And it was hot up there too. My truck's thermometer said it was 82 degrees when I got back down to the trailhead. 6.3 miles r/t