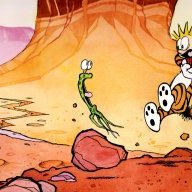 Joined

Mar 31, 2016
Messages

810
August 2016 ... Cedar River Flow in the central Adirondacks
out on the "flow" ... Mrs. kwc out in front of me ...
our canoes ...
the "flow" is a dammed up part of the Cedar River ... so now we're heading from the "flow" itself and into the river (we're heading upstream, against the current)
on the river ...
peace on the river (see the dragonfly?) ... really not all that quiet because of the birds, etc.
back out on the "flow" ... it gets pretty shallow on this end of the flow but it's full of wildlife
more time on the "flow" ... we're heading back slowly to the launch site
blue heron ... this photo was taken with Mrs. kwc's camera ... her camera is much better than the camera I was using (she takes most of our photos)
close up of a loon (by Mrs. kwc) ... each summer we see more & more loons on the lakes ... so that means the lakes are recovering from the days of the "acid rain"
reflections .... looking down the "flow"
our canoes at the launch ...