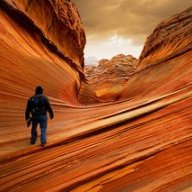 Broadcaster, formerly "ashergrey"
.
Joined

May 5, 2012
Messages

1,722
While refreshing my memory on some Capitol Reef history for Trail Guides, I came across a
neat book posted online by the National Park Service
.
This led me to discover that the NPS has
an entire history library posted freely online
. The type of material available varies greatly from park to park... and you're not likely to find the materials on individual park websites. That's why I hadn't realized this resource existed until now.
Maybe it's old news, but it seemed worth sharing for others who might not realize these books and pamphlets are out there.