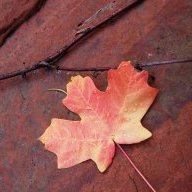 Life really is better Here
.
Joined

Apr 20, 2013
Messages

790
Last week I had a friend in town from Philly. I asked what he was doing Saturday and he said taking an early morning run. I told him jogging through Sandy ain't bad, it sure is not South Philly, but that I had something better.
By 630am we had his rental car parked up at Alta.
The whole area may not be so much backcountry, but those structures sure make it easier to enjoy ten feet of snow.
We went on through the meadow towards Devils Castle and Sugarloaf.
These rocks are always a favorite.
We climbed past only a couple groups and on up to Cecret Lake. I have never understood the spelling of that, nor the meaning, but it's a great place in any season.
Then we climbed up to overlook Mineral Flats, before climbing a little bit up Sugarloaf where we ate a few handfuls of nuts.
I had been expecting my friend to feel some of the altitude, but he was fine, and instead was enjoying every new sight and turn.
Before going down into the Flat, I took a pic of Timp, where I was the weekend before, and then put the camera away for a little bit.
We wandered around, but I was not so keen on losing much elevation down below and climbing back up, so we went back up and then down a service road that winds around what we always called the Sugar bowl, but not sure if that is a real name, and on towards the Collins lift.
Climbing up above the lift, the views and flowers were incredible. A few pics will speak volumes.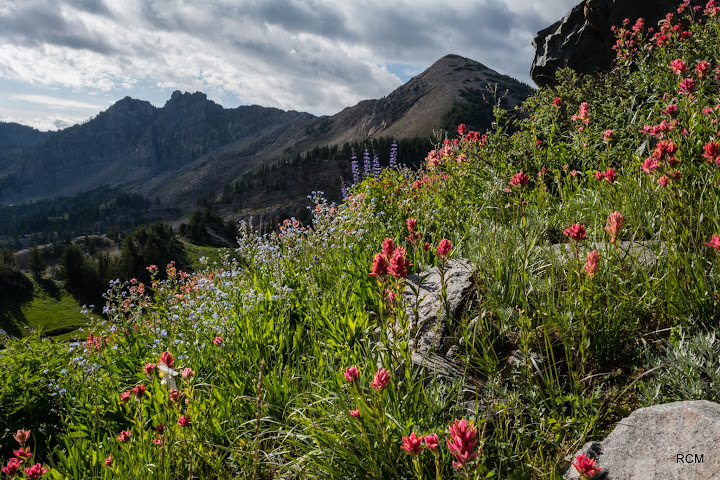 From there we wandered on back down.
The crowds were setting in, so we broke off the trail early, but the trail we were on puckered out, so instead we bushwacked along the stream. I used the steripen on some water, something my friend had never seen. He took a few draughts and said "Water can actually taste good."
Eventually, we had to cut across the bogs under the Sunnyside lift, and regained the main trail. A mix of sun and clouds with the meadows was pretty outstanding.
Almost back to the car and my friend almost flattened this with his size 13s.
We shuffled the little guy off the trail, and then we were back on down into the valley so I could get home, and my friend could check out of his hotel.
Caltopo showed us logging over 6 miles on a good Saturday stroll.
Featured image for home page: