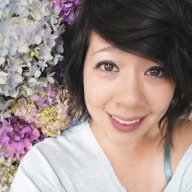 Joined

Dec 31, 2017
Messages

1,224
Went hiking today...or maybe...more like walking. The intent was hiking and since there was a huge storm coming our way, I was determined to have myself my favorite type of hike, a rain hike. I was actually very grumpy YESTERDAY, because it was pouring rain and I thought "I need to call out of work because I know that even though everyone says it is going to rain tomorrow, because I want it to, it won't". That is what happened, and I am going to yell at my boss on Monday and let him know the next workday that it rains, I am not coming in.
https://evermoremoments.smugmug.com/All-I-Wanted-was-Rain/
7.2 miles (in my sandals, I am actually loving it, but still ordered the runners) in Valley Springs, CA
I decided on this location because it is only 40 minutes from my house and I wasn't in the mood to drive. Heads up, no Lego again. Thought I lost her, but luckily found her when I got back home.
I woke up at 0730, but was a little hungover and ended up going back to sleep till 1200, didn't start hiking till 1400. Hah :twothumbs:
This was a nice leisurely trail. I was surprised how much wildlife I saw, considering a large portion of it is next to the road and the trail is heavily used by people and their dogs. There were deer, bunnies, and an assortment of birds! I tried to walk and snack slow, hoping that the rain would start, but it never did...it still hasn't.

The quest for rain hikes continues.
I came across a couple deer, they didn't notice me. I pulled up my camera to adjust my settings and then...Ahhhh! Why are they running away?!
He was pretty proud of himself. I am not a huge fan of letting dogs off their leash in general, but this guy's owner was in her car about half a mile away. The deer ended up running out into the road and leaving, and he was in hot pursuit! Luckily, he followed me back to his owner.
This thing has HUGE eyes! I am jelly.
I told myself this beautiful bird was a piece of wood. I am always imagining rocks and trees are animals, but this time I was right! It didn't let me get very close though. One of these days I will actually sit down, set up my tripod and sit patiently to get a good shot of animals.
Last edited: