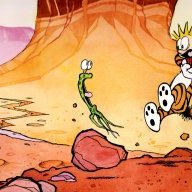 Joined

Mar 31, 2016
Messages

834
wintry scene outside our son's house in Fairbanks
getting ready to head out on our dogsledding adventure ... Mrs. kwc in the background, our oldest grandson to the right. Mrs. kwc & our grandson rode in one sled, I was in another one. Mrs. kwc's driver was Matt Hall, winner of the 2017 Yukon Quest, 3rd place in 2018, and 11th place as a rookie in the iditarod 2018. They made us bundle up (obviously) with an extra parka and big bunny boots. It was cold ... probably -20 or so on the river.
the view from my sled ...
taking a pit stop out on the Chena River ... this was the coldest part of the adventure! Note the almost full moon peaking through the trees on the upper left ...
mid-day at Chena Lakes Recreation Area ... we went for a hike here ...
Chena Hot Springs ... soaking in the springs when it's below zero outside is something to experience.
hiking around the trails at Creamer's Field ... probably around 11am
sun just over the trees while we were at Creamer's ... again 11-ish am
the view from the University ... not too shabby, eh?
Alaskan moose ... in front of someone's house on the Farmer's Loop Road ...
our 6 year old grandson ... this is what kids in Fairbanks do in the winter
and our 10 year old grandson (in the black jersey) ... his 10U team just finished their season with an overtime loss in the State Championship in Anchorage.
the view at the Anchorage airport ...
We landed in Fairbanks the day after Christmas in the wee hours of the morning ... and got to see an Aurora display on our way to our son's house. Our return to home was delayed a few days because of the snowstorm that hit the east coast (we flew in/out of Boston) on January 5-6. Not that we minded at all. Sledding with the boys, dogsled riding, hiking about, hot springs, hockey, celebrated Christmas, New Year's, and two birthdays so every day was busy.
The sun rose about 10am although there was a morning "alpenglow" that started around 9am ... sun set by 2:30pm but again, "alpenglow" until 4pm or so. The sun was setting around 3pm or slightly thereafter by the time we left Fairbanks (they gain roughly 6 minutes of daylight each day after the winter solstice).
Temps at our son's house were generally around 10 above since his house is outside the city and part way up a hill ... down in Fairbanks it was usually below zero, especially along the river.
If you ever have the opportunity to visit Alaska in the winter don't hesitate ... it's quite an experience.
We have lots more photos but many are too large to post here and I'm too lazy to downsize them (sorry).