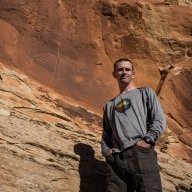 Wildness is a necessity- John Muir
Joined

Jan 4, 2014
Messages

1,099
I found an older thread related to this topic, but I'm curious about where current thoughts are.

I'm feeling like it is time to bite the bullet and get a new adventure mobile. My crossover Mitsubishi has taken me to many places it probably wasn't meant to go to, and as she's gotten older I've started to want to push into more areas she probably shouldn't go. So, I'm wondering what people think are good adventure vehicles. Genuine 4wd is a must, from there I'm open to pros and cons. The higher end of adventure rigs is out of my price range but if those are your opinions that is still cool to know.

Thank you for your input!