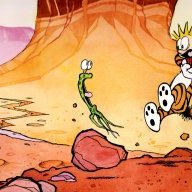 Joined

Mar 31, 2016
Messages

830
I hiked up Vanderwacker Mountain today, located in the central Adirondacks. Old fire tower at the summit, 360 degree views from the tower. 1800+ feet elevation gain from the trailhead.
the old fire observer's cabin. Whomever manned this tower was a mountain goat as the trail pretty steep for the 1.75 mile climb to the tower.
the level part of the trail
Now we're talking! Steep and often very rocky since it must turn into a stream bed whenever it rains. No switchbacks either.
It was pretty hazy which can be attributed to the smoke from the western wildfires. Amazing that the smoke travels 3000 miles!
the tower, not all that tall compared to others in the Adirondacks.
the colors were really something in the lower elevations. The maples are turning yellow and red but the beech and birch haven't changed all that much yet. The understory is still pretty green. Temp was in the mid 60s when I started, mid 70s when I got back to the trailhead.