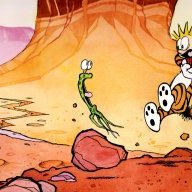 Joined

Mar 31, 2016
Messages

905
The ice is out, the weather is warmer, the water is high, time to get out the Wee Lassies and hit the water!! All photos courtesy of Mrs. kwc ...
This was on Sunday, June 3rd ... on the South Inlet of Raquette Lake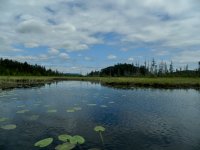 We paddled into the wind until we got to these bends in the river ... and things narrowed considerably. The wind was a welcome bonus as it kept the notorious black flies at bay.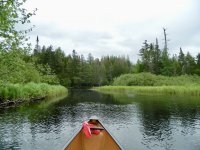 we knew that things would end by a rock garden but we didn't expect some nice small waterfalls ...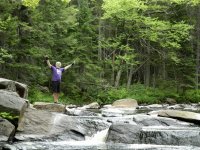 wait a minute ... how'd this pic get in here?
Here are the waterfalls ....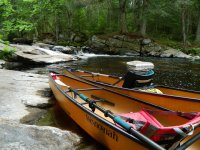 and this was our view on the way back ...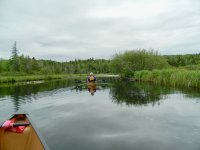 On the previous Wednesday I took a day off from work and we headed up to another spot in the southern Adirondacks ... Lens Lake ... shallow lake that's slowly becoming a bog.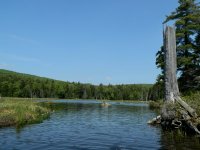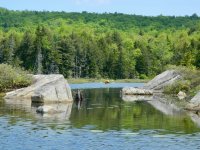 this is just one of a number of beaver lodges around the lake ...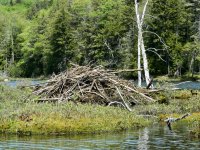 the pitcher plants were starting to emerge ...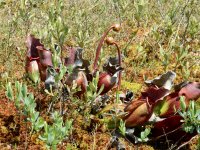 and some of the ferocious wildlife we encountered ....