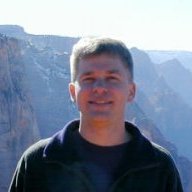 Joined

Mar 28, 2012
Messages

2,143
I only recently learned that Sam's Mesa Spring (38.196171° -110.386373°) exists and is easy to get to, and I want to incorporate it into a backpacking loop.

This is super random, but does anyone happen to have experience with the first little side canyon cutting into Sam's Mesa north of Happy Canyon? It looks at least vaguely plausible to me that it would be possible to pick down through the rubble to about 38.154363° -110.376029°, rappel the cliff band, and then walk out to the mining track on the bench above the DD.

Then around to the top of the Happy Canyon narrows on the mining track, a long walk up Happy, and out the cattle trail at French Spring Fork. I've spent some time in upper Happy and the water situation isn't necessarily great, but that is surmountable.

The main thing I'm wondering is whether that side canyon can be made to go. Would love to hear, on the off chance anyone has poked around there.