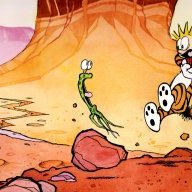 Joined

Mar 31, 2016
Messages

883
Last Saturday I took a quick hike up Rattlesnake Mountain ... the trail is maintained by the Champlain Area Trails (CAT) organization ... it lies entirely on private land and the landowner provides public easement to the summit. Trail follows an old woods road for a bit and then begins to climb steeply, pretty much straight up Adirondack style. The reward is great views of Lake Champlain, the Green Mountains in Vermont, and the Adirondack high peaks to the west.
Monday arrived with scattered rain showers and some occasional sunshine. I decided to head to the Split Rock Trails, also part of the CAT but on State Forest land (Wild Forest in NYS designation ... trails marked by DEC markers and signage). A bit to the south of Rattlesnake Mtn, but also with views of Lake Champlain and the Adirondack high peaks. It sprinkled off and on but the forest canopy kept me pretty dry.
Today I hiked up Coon Mtn, another one of the CAT on Adirondack Land Trust lands. Short hike with a very steep section through rocks to the summit. Again, more views ... I could see the Split Rock area to my east and beyond that, Lake Champlain and the Green Mtns in Vermont. To the west, some of the Adirondack high peaks.
The colors weren't that great over in this area ... in the high peaks region the colors are getting better every day. Peak will probably be sometime next week.