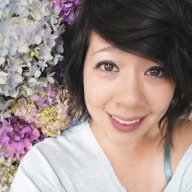 Joined

Dec 31, 2017
Messages

1,404
https://evermoremoments.smugmug.com/Margaret-Lake/
One of my QC Techs invited himself to come with me, because he would be snowboarding in Tahoe the day before. We both purchased clearance snowshoes from Sierra Trading Post ($43), since neither of us had done this before, we didn't want to make a big investment. Even though he was just as much a noob as me (maybe even more so) I welcomed the company, because I was pretty darn nervous! It looked difficult to me! I imagined myself falling and getting stuck, or being buried alive, any possible negative outcome, I imagined it.
The plan was to meet at the Margaret Lake TH on Sunday, 01.27.19 at 1000, in Kirkwood, CA.
I enjoyed a beautiful drive, just less than 2 hours.
'Turn left', my phone instructed.
Hum to myself happily and turn on my blinker. 'Oh…that is a wall of snow that goes over my car.' I turn off my blinker and keep going straight. I know there is a more popular parking lot just up the road, that is sure to be open!
'Oh…nope…okay, keep driving.' Eventually, I found a place where I could turn around and pulled into a Ski and Snowshoe rental parking lot, which ended up being very close to the TH. Now, I am just worried about flagging Mason down since I have no service. I just hang out next to the road and play with the snow, hoping not to get smooshed by a car. Luckily, Mason sees me and we set off on our adventure!
Mason, is super sore from snowboarding, hungover, and had told me before that he does not do cardio. Oh well, let's give this a try. Haha
We climb up a 4ft snow wall and decide to put on the shoes right away.
Mason's shoes, I like how his strap better.
My shoes.
Looking pretty, and yay! some snowshoe tracks to follow!
If I could skip in them, I would have! Walking in them was so much easier than I imagined, although absolutely more tiresome than regular hiking. I was so giddy to be in the snow, trying something new and seeing so much beauty! Mason is funny company too.
Just a peek of the TH board.
I don't know if we made more than 200 feet from the parking lot before he had to lay down. LOL
Mason ended up falling 3 or 4 times during this trip. I cannot lie, it was hilarious. I did slip twice, both times going uphill. I end up falling forward on my knees, so nothing too hysterical.
It took us an hour and a half to do half a mile! Haha We came to this lovely, ankle deep stream that we were supposed to cross to get to Margaret Lake, but I knew Mason wouldn't be able to make it the entire way and knew he wouldn't want to get his shoes and socks wet. We laid out an emergency blanket to sit on and took a good long break.
Me. And me waiting impatiently because Mason is taking a 100 pictures with my camera (actually more like 17). Haha
Mason going up.
Idk, just liked this contrast while I was walking.
We made it back to the car in about 20 minutes. Mason was shocked at the very short distance we had gone and how long it had taken us. Haha
Mason's reward.
Even though this hike didn't really challenge me, nor give me much of a workout, I REALLY enjoyed myself. I was happy to have someone with me. I am happy to know I can do it and feel much more comfortable going back to do it again! Hopefully, I can go this weekend or next and get a little farther hehe. Yay! One thing off my 2019 To Do List! My first adventure in the snow was a wonderous one! Thank you to everyone that responded to my questions about hiking in the snow. It really helped me out and eased some worries (created new ones too haha).