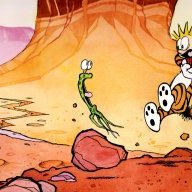 Joined

Mar 31, 2016
Messages

905
The trail in and a water crossing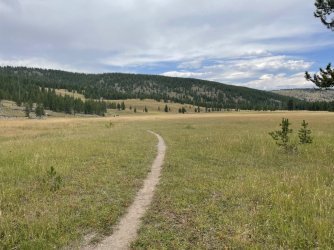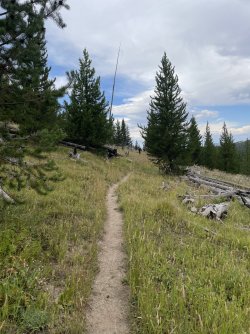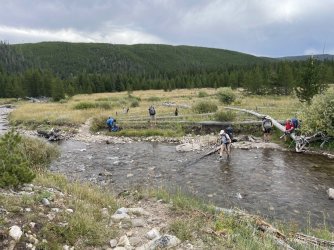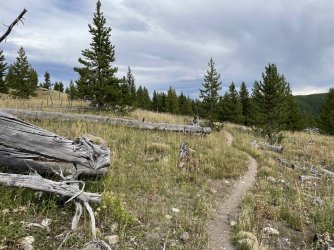 And the last water crossing
@The Trout Whisperer
tent on the right, mine on the left. We were tucked into the trees and that helped when the wind shifted and started coming from the north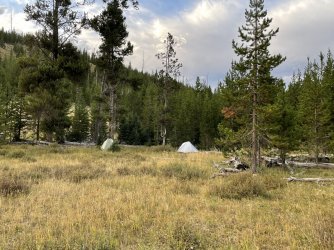 Most of the other's tents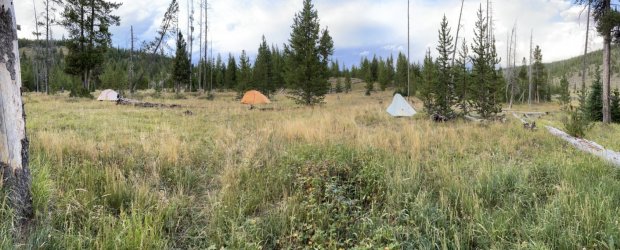 Moon rise over the ridge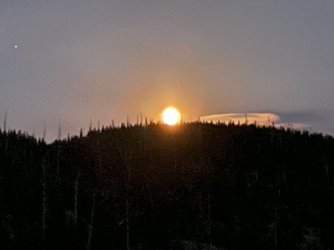 Day hiking to Grizzly Lake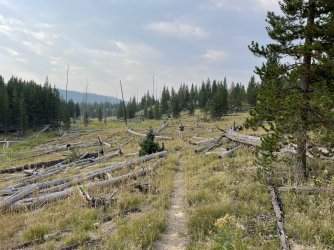 Log pile at the Grizzly Lake outlet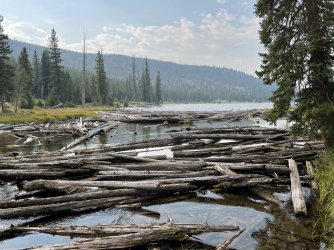 Grizzly Lake …
@scatman
led a group on a bushwhack around the lake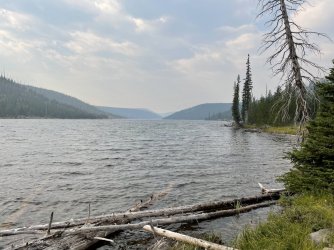 The next day
@scatman
led a group up to Mt. Holmes … I followed a short time later but only went as far as the Winter Creek Patrol Cabin
This is a view looking back towards camp (in the trees near the center of the photo, in a clump of trees by the water)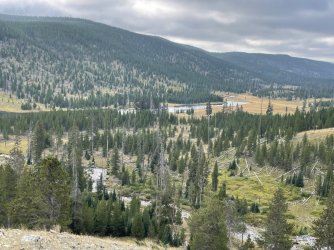 The trail follows Winter Creek, dropping down off this ridge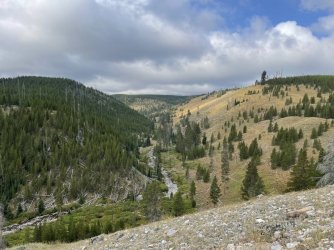 The trail now dropped down near the creek. The creek was dry with only a few pools of stagnant green water.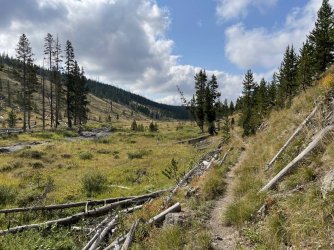 Some open meadows as the trail progresses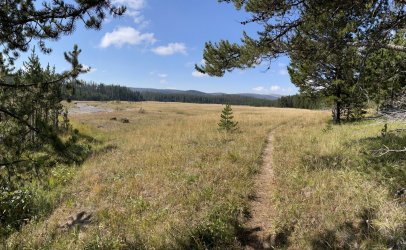 A view of Mt. Holmes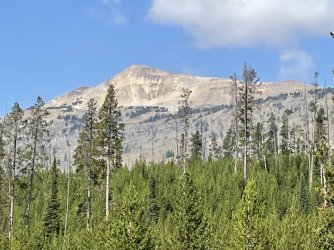 The patrol cabin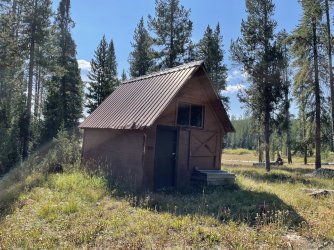 A peek inside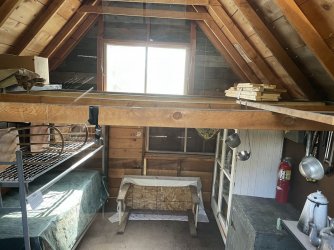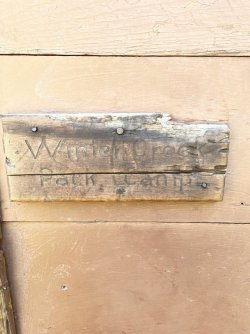 The hike back to camp was uneventful … here's an interesting sight along the way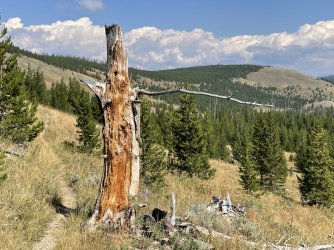 Misty and frosty sunrise at camp on our final morning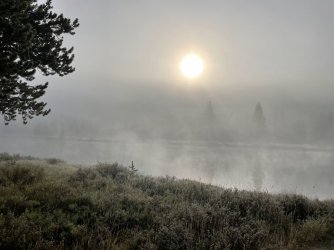 This big guy was right on the trail on our way out and so we had to go off trail a bit to get around him.
@TheMountainRabbit
walked right past him when he was laying down and never saw him!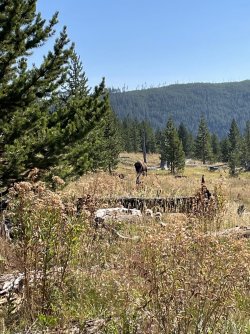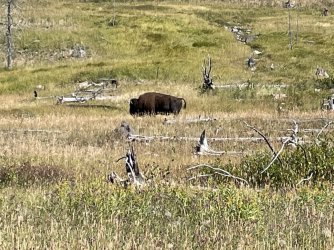 The trail on the way out … almost back to the trailhead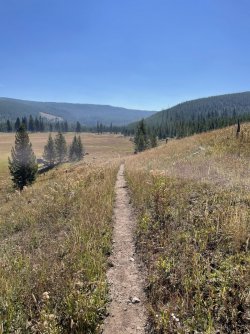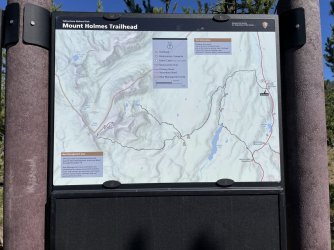 It was a great trip and a good introduction to the Yellowstone backcountry for me.