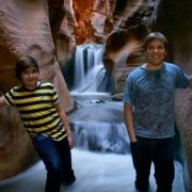 Joined

Jun 2, 2012
Messages

161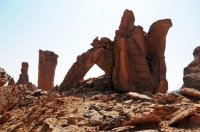 Maybe even more impressive than many red rock landscapes of UT, AZ, NM, CO, NV is the Ennedi Desert in Chad, Africa. Here are some pictures and videos of this mind blowing landscape that's essentially inaccessible to most people due to its remote location.
The first one,
, is in French, but if you skip to 44:00 you can see some of the incredible hoodoos, pinnacles, and arches. And at 49:40 you can see paramotoring aerial shots of AMAZING formations. At 55:30 there is slot canyon hiking.
Skip around or watch the whole thing if you speak French and you will learn about a place every bit as awesome as Southern Utah.
For an English video about the place, watch this vid, starring the well known free climber Alex Honnold.
If you don't want to watch videos,
just look at these incredible pics of the place.
Here are some
more
.
Enjoy.