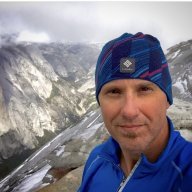 Joined

Feb 3, 2017
Messages

41
Trip Reports

3
Likes

90
Greetings all,
I'm in the process of planning a backpacking excursion into the Teton wilderness, starting in Turpin Meadows and making my way to Hawk's rest. (I plan in being here 8-10 days) In planning my meals, I was curious... Is it possible to: 1) hunt small game(rabbit, squirrel, etc..) via trapping or firearms? or 2) fly fish in any of these streams or rivers (i.e. buffalo fork, atlantic creek, yellowstone river, etc..)?
I'm by no means going to depend on either method for calories, nor am I a "hunter", by choice
, though I love to fly fish. If fishing is out of the question in late May through early June, I'll leave my fly rod at home.
I was just curious as to what game is available to one that's in the backcountry for a while.
I've spent some time searching forums, and Wyoming hunting and fishing regulations, but haven't found a good source of information, so I'm asking here just in case someone knows these things well.
Best regards,
Brian