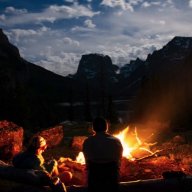 Joined

May 3, 2018
Messages

290
With our Bailey Traverse trip in the bag we set our sites on a crazy trip we had planned in the Glacier Peak Wilderness called "The Suicide Traverse", as far as we know it hadn't been done or pulled off before and if it has it hasn't been posted on the internet (pics or it didn't happen). Unfortunately as the time got closer more and more thunderstorms shrouded the forecast for a traverse that required sunny weather for a good portion of the trip due to being on glaciers most of the time. So I pulled the plug on it and the weather was looking good in the Wallowas where I had another route I drew up awhile back that I wanted to do.
It involved chaining several routes together into one fun loop that involves most of everything from hiking, river crossings, cross country and scrambling. This would hit a good majority of the Eagle Cap Wilderness "Highlights" in which we would call the loop the Highlight Highway loop as there is never a point during the trip that is lacking in views.
One thing I must say though is holy heck the Eagle Caps got busy! Tons of people! Luckily we didn't have to contest much as we were in lesser known cross country areas most of the time.
Day 1 | Wallowa Lake State Park > Aneroid Lake > Dollar Lake
6.9 Miles & ~4000ft of net Elevation gain
The hike up was very mellow and easy, much better grade than the steep misery of the Olympics. This was due to the equestrian attraction of the area. We started late (2pm) and got to Aneroid lake. The sun was in a horrific spot and made photos of the lake poor
the mosquitoes so far were fine. No where near as bad as they were when I was there in 2018 or earlier that year in the Winds / Chelan Sawtooths (i got a good clip of my wife getting swarmed by the 100+ mosquitoes here lol). I shouldn't say the mosquitoes weren't "bad". After experiencing the might of the Winds and Lake Chelan-Sawtooths at the height of mosquito season the later drier end of the month in the Wallowas didn't phase me too much. Aaron and Sarah however didn't enjoy the bugs too much haha. The Baileys were virtually bug-free. We pushed on to Dollar Lake where we camped alone, very gorgeous area that looked like Colorado / Alaska hybrid. The Wallowas are the perfect combination of an orgy of ranges across the United States molded into one area.
Meadows after Aneroid Lake
Headed to Dollar Lake
Dollar Lake
Sunset. Aaron and Sarah were super impressed on their first day in the Eagle caps, from here on out it will just keep one upping!
Day 2 | Dollar Lake > Imnaha Divide > Tenderfoot Pass > Polaris Pass > Sentinal Peak > Cusik Basin
6.64 Miles & 2722 ft of Elev. Gain
The miles and elevation gain are a lot lower on this trip compared to the Baileys as planning it I didn't know when I'd make it back to the area so I wanted time to relax and explore in the areas we camp at. This worked well, unfortunately it was extremely hot. And y'all know how your boy feels about the heat... We woke up after sleeping in and got a nice relaxing start on our x-country leg up onto the Imnaha divide from Dollar lake then cut over to Tenderfoot Pass on an easy ridge walk.
Awesome flower display as we walk up the divide.
Impressive views at the top of the divide.
The ridge at the start was extremely mellow and easy to walk along with tons of yellow flowers. TONS.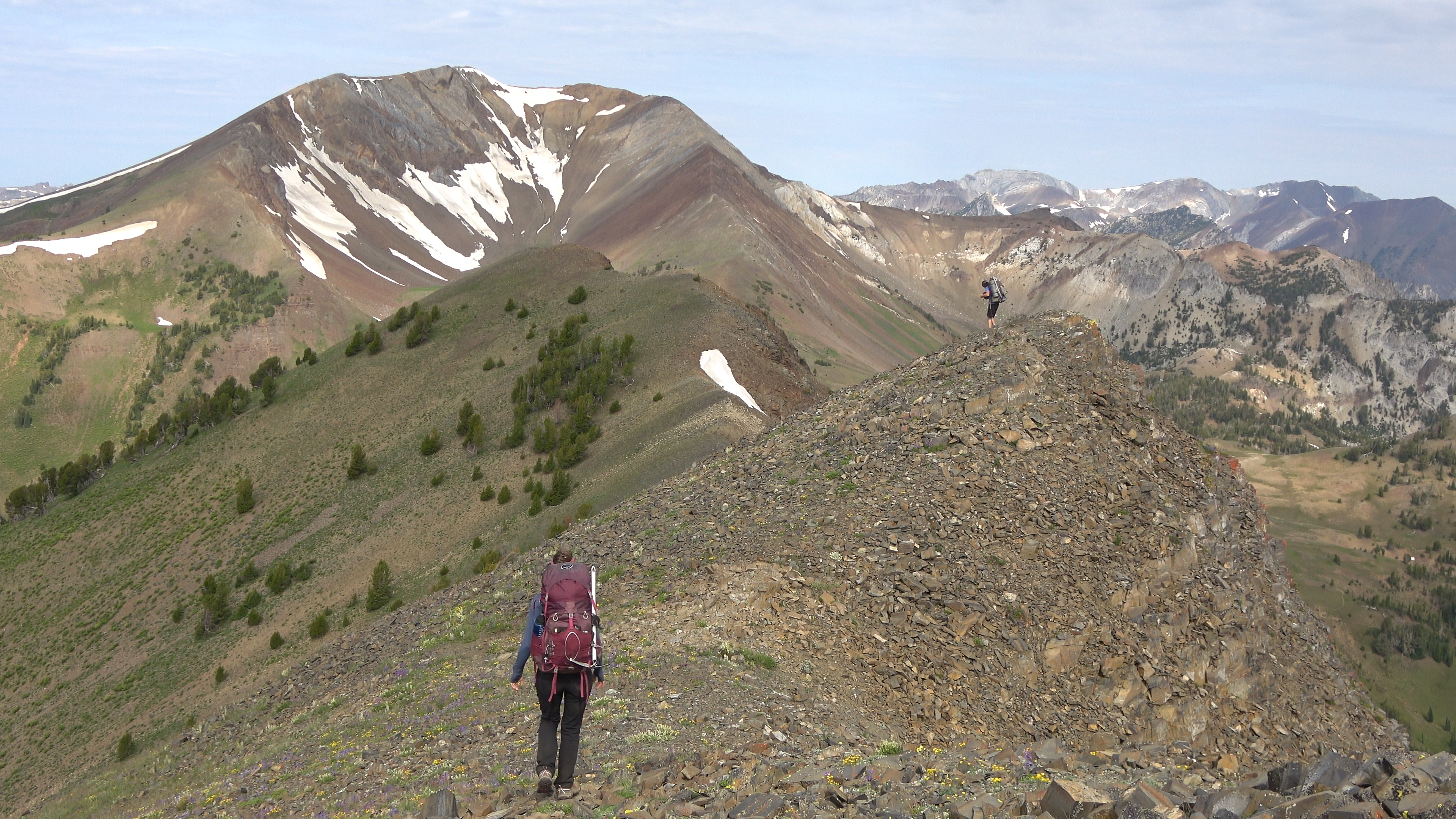 Middle of the ridge.
Tenderfoot Pass is now in sight.
Tenderfoot Pass. From here we continue on trail now to Polaris Pass.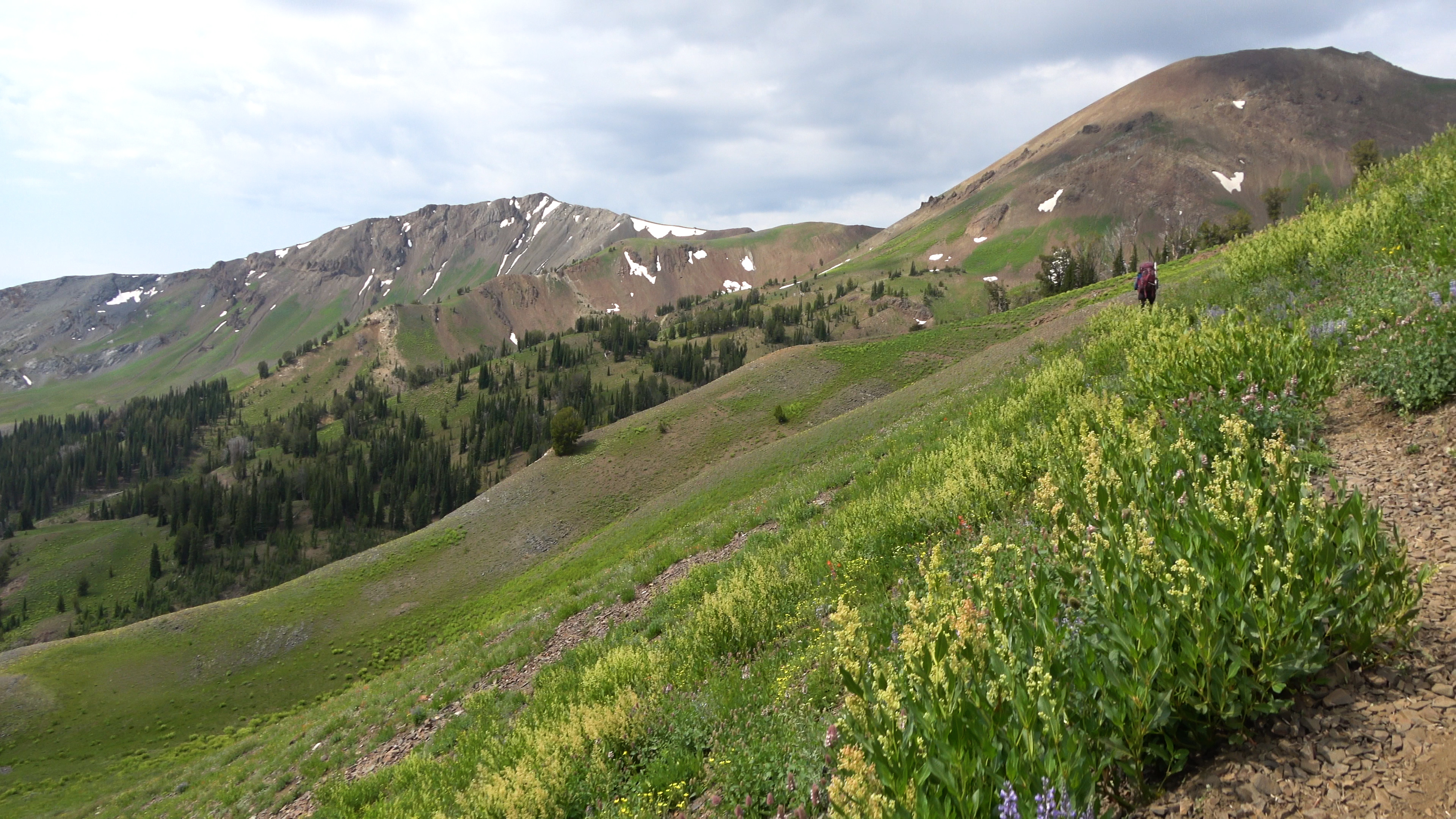 Awesome hiking to Polaris Pass.
An extreme amount of unnecessary switch backs up to Polaris pass that we were humored about.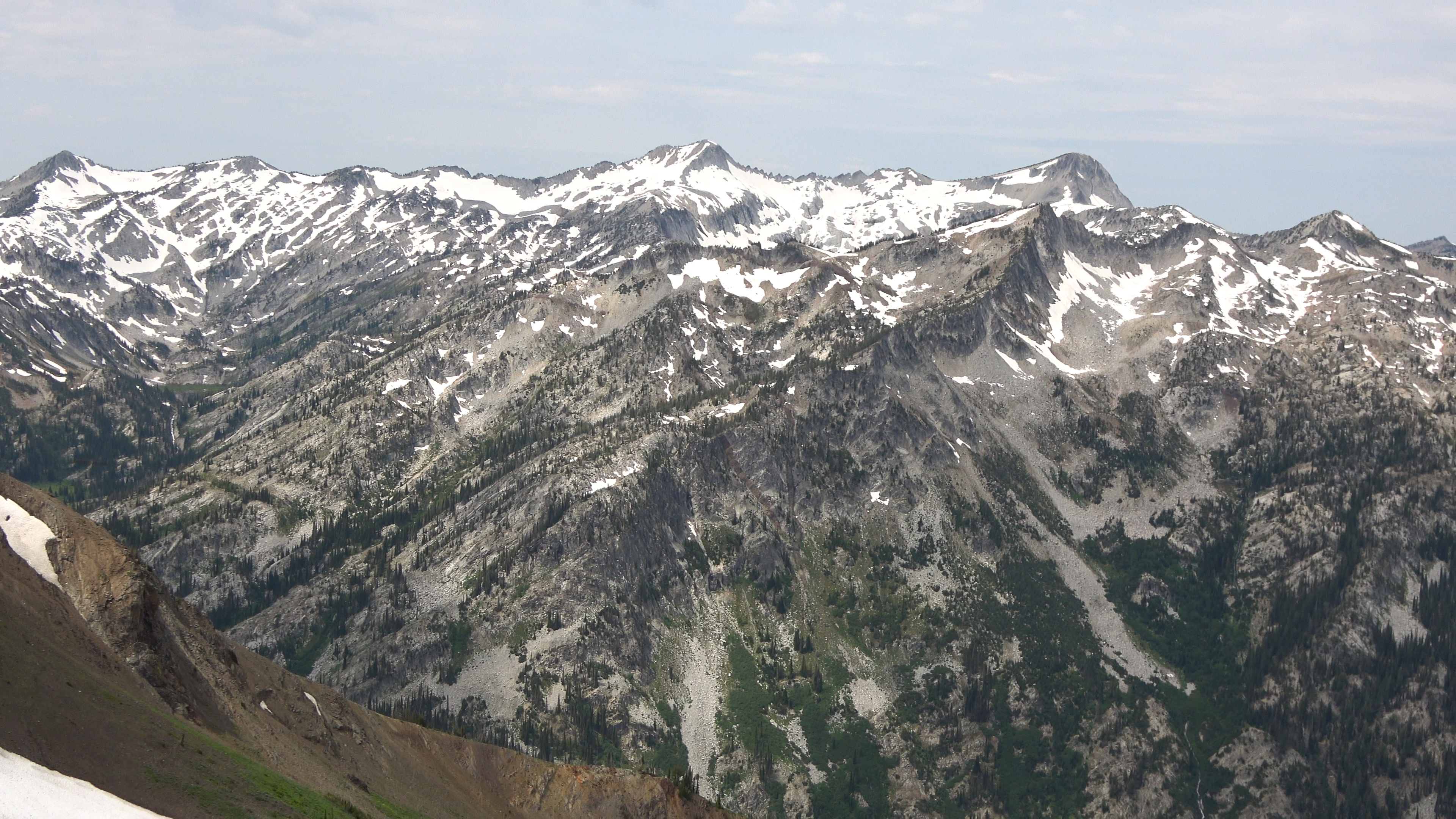 We crested Polaris Pass and were smacked in the face with this view. The core of the Eagle cap wilderness. WOW! What a special place.
ELK!
From Polaris pass we begin on Climbers trail that eventually turns into goat trail up to Sentinal Peak and beyond it toward Cusik Mountain & Basin. Pic of Aaron on the Sentinal Peak summit.
The ridge walk continues. It was pretty straight forward there was one section after sentinal that was goat/climber trailed that had a very nasty gully in which if you took a spill it would probably mean death. Staying high off the trail avoids it though.
Can't stop looking in that direction!
Some rain. Didn't hear thunder. Yet.
Looking down and offshoot ridge/arm that went toward the direction of Idaho.
Mountaineer Master.
First sight of Cusik Basin. All the maps we had didn't have names for the two lakes so for video and our own purposes temporarily called the upper one "Many Goat Lake" and the lower one "Gem Lake". If you know the official name of these lakes please let me know!
Down climb into Cusik Basin. This doesn't have to be done if you walk the ridge another half mile or so it will take you to a more mellow unnamed pass into the basin. We just wanted in sooner rather than later.
Many goats by Many Goat Lake.
Intense thunderstorm rolled in right as we set up camp and rained all night. One of the two crux's of the trip was coming up. We had to figure a way off of the headwall of Cusik Basin. So we took a rest day to explore the basin in sunnier weather and to figure out if there was even a way off the Cusik Basin headwall without having to rappel with rope and harness. From Polaris to Cusik Basin and the remainder of our stay here to Frazier lake we didn't see a single person.

DAY 3 | Rest Day - EXPLORE

Cusik Mountain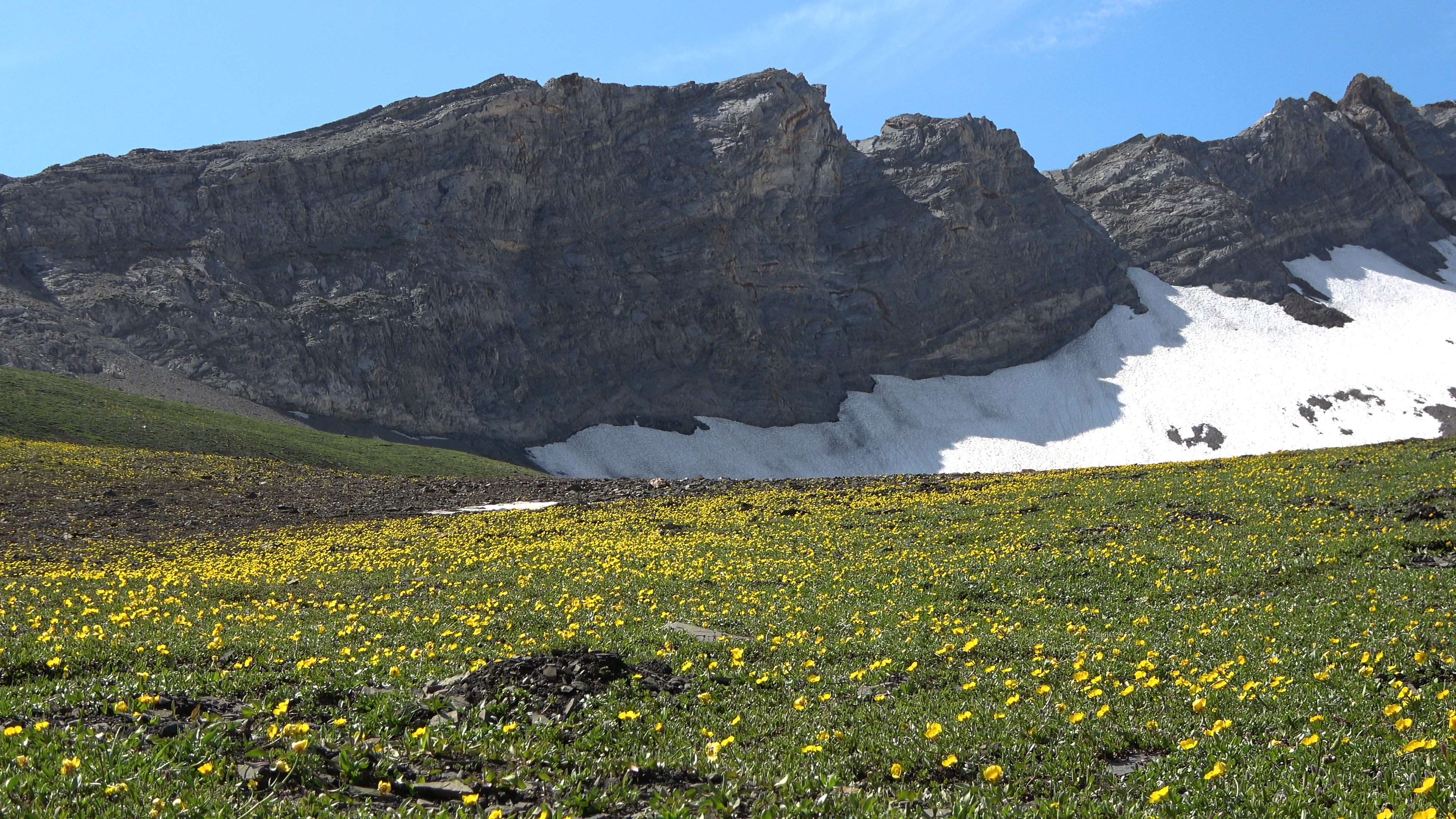 Oregon is freakin' awesome.
Goat party up on the ridge we were on the day before. Humans not invited.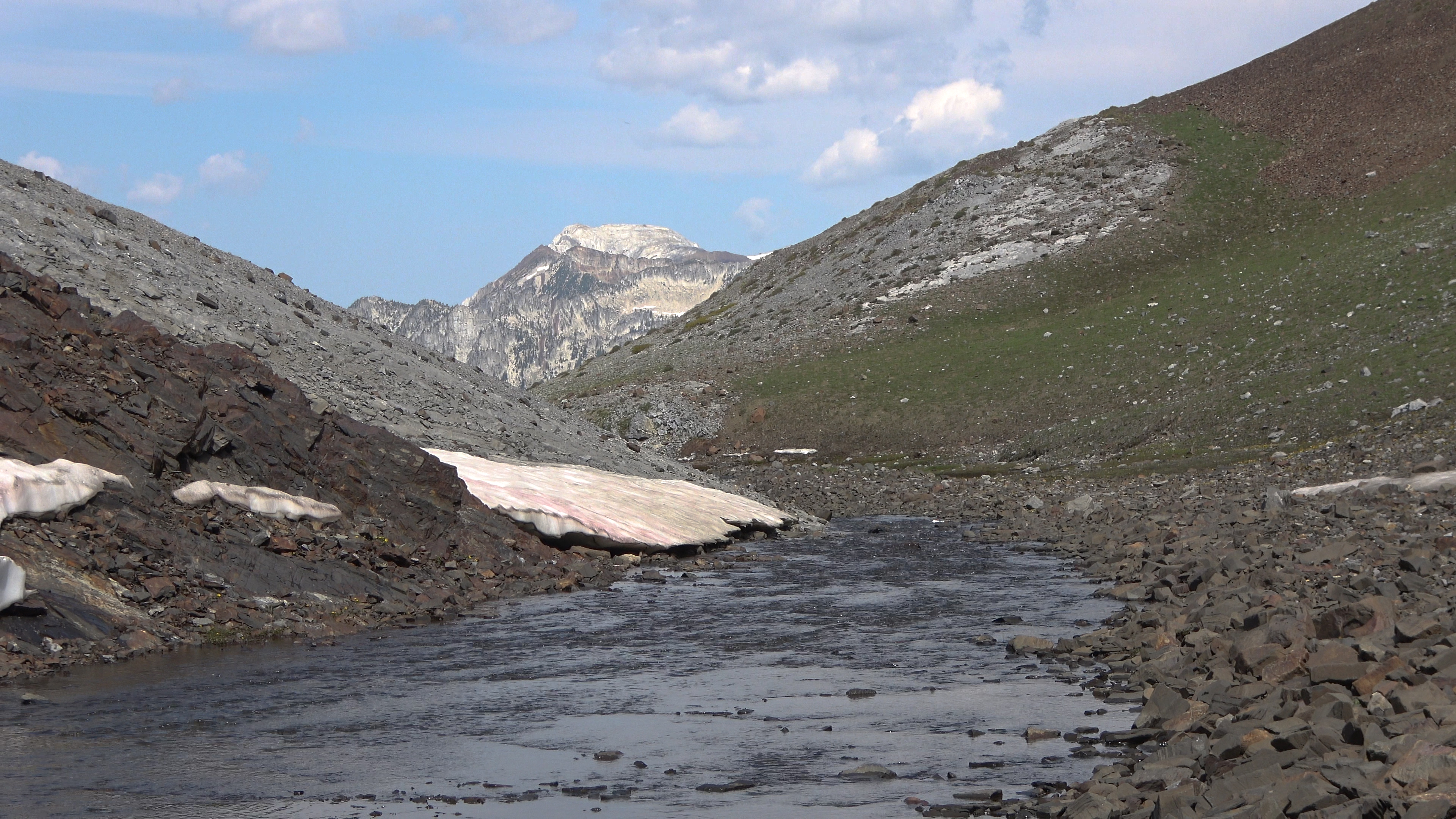 Following the outfall to the headwall to probe for ways down. The headwall section near Many Goat lake can't be done without rope and harness. It is STEEP and VERY VERY exposed. I was getting nervous. I didn't want to back track and I wanted the loop to work badly!
Eagle Cap and Glacier Peak near Gem Lakes outfall. INSANELY BEAUTIFUL. We probed and probed. I followed a cliff band down to a cave then continued to the right of the cave toward an opening on the furthest corner of the headwall and there was a very steep but manageable way down off the headwall! IT CAN BE DONE! I could now relax.
Gem lake. Way off the headwall climb to the highest bulge of rock in the center pic then zig zag down 200 feet before you follow a grassy bench toward the walled left side of the photo. There is a steep scramble down to Frazier Lake.
Muh eyes
Back to camp.
Shroom rock!
We cut down the center cliff bands from the ridge into the basin. The longer but easier way would be to stay on the ridge and regain a bit of elevation then following it down to the low pass on the right and you will then have to do 0 scrambling to get into the basin.
Headed up Cusik arm
Gonna climb Cusik.
When I got here I had a bad gut feeling hit me telling me to not do it. So I opted not to go for the summit. I went back to a nice flat spot and watched the sun race to the horizon while Aaron and Sarah got the summit. As crazy peak baggers they have a strong drive to summit stuff almost at any cost. I'm not a peak bagger I'm more of a "beauty bagger" lol
After tagging the summit Aaron and sarah found a goat path off the mountain which was less treacherous. It makes the climb easier. So if you go up the arm from the basin, when you reach the 70* slope/free climb just follow the loose rock to the right of the peak and you will find goat path that takes the path of least resistance to the summit.
Looking back at our ridges.
Sunset before more thunderstorms.
Day 4 | Cusik Basin > Headwall Downclimb > Frazier Lake > Upper/Little Frazier Lake > Prospect Lake > Glacier Lake
6.14 Miles & 3265ft of Elev. Gain
We woke up after sleeping in again and began our attack on the headwall. It didn't take too long to get off the headwall, the long part was safely walking down the loose skree from the exit point toward Frazier Lake and then crossing a stream.
Downclimb.
Close up of Aaron in concentration mode.
Frazier lake was beautiful but Upper/Little frazier lake was AMAZING.
We would go into center photo then follow the band of trees up to prospect lake to the right.
As we started our advance on Prospect lake we could now see from afar what we climbed down off the Cusik Headwall.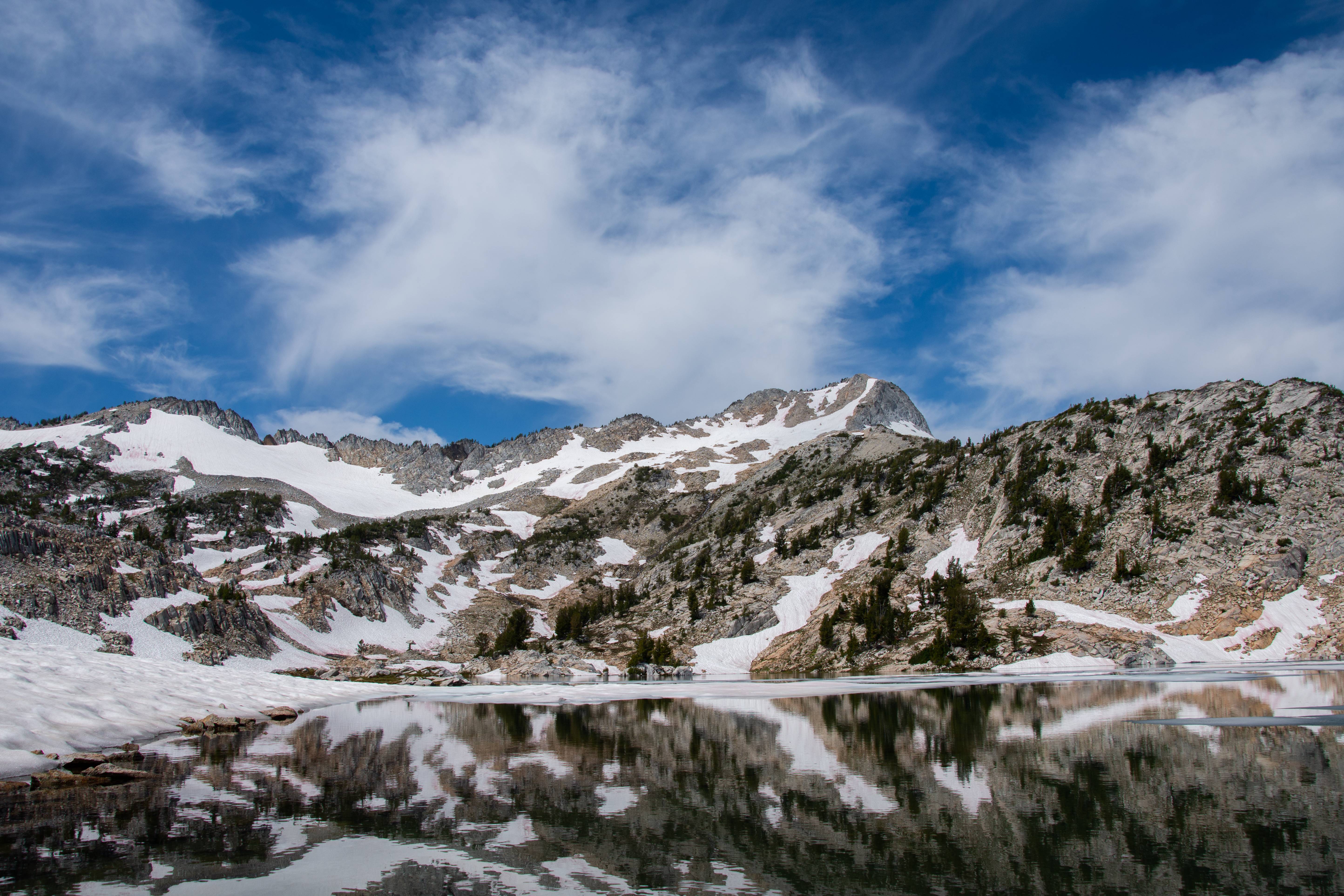 Prospect Lake. Love it.
the pass between Prospect and Glacier Lake. We would camp under the big tree on the right side of the photo by the big lake. Tons of carpenter ants though. Extremely annoying.
When the temps got cooler we went to summit Eagle cap via it's eastern snowfields. I've been on the summit with my wife but last time we took the trail from Mirror Lake to the top.
Aaron on summit.
View of
mosquito
lakes basin. The night was much cooler than the last few so I slept very well.
Day 5 | Glacier Lake > Glacier Pass > Lakes Basin > Razz Lakes
8 Miles & 3123 ft of Elev. Gain
Most of today except for Razz lakes was trailed hiking which made movement easy. Or so we thought. No maps have a trail going to Razz lakes but to our pleasant suprise after a 100 yard bush whack there is actually a very well kept trail!
The other side of glacier lake has the better views... I wonder if the 6 groups camping on this side saw us going up the snowfields the night before.
Perfect lake.
Our hike through the Lakes basin. We must have seen 70 people this day. A stark contrast from our other mostly people-less days here!
Sweet lake!
What we thought was our off trail to Razz Lakes only lasted 100 yards before we found a very well kept trail that isn't on the Green trails map. It made making it to the lakes in the heat more pleasant lol.
Lower Razz lake from our camp spot! To complete our loop we would follow the tree line on the cliff band below the tower to a secondary skree slope down to Ice lake.
Another five star camp. Oregon you spoil us.
We took shelter in our tents on the hottest part of the day and these fly-bee looking things kept getting trapped under my rain fly and MADE THE MOST ANNOYING FREAKING NOISE. EVEN WHEN THEY GOT NEAR THE VESTIBULE EXIT OR AIR FLOW EXIT - EVEN WHILE LOOKING AT FREEDOM - THE BASTARDS COULDN'T FIND A WAY OUT. SO ANNOYING. AT NO POINT DID THEY EVER STOP BUZZING INTO THE SAME 3 SQUARE INCH SPOT OF THE RAIN FLY AAAAAAAAAAAAAAAAAAAAAAAA
When it cooled down we went to check out Upper Razz lake. It was also very spectacular. I prefer lower Razz Lake but Aaron liked upper Razz more.
Scouting our route on our 2nd crux of the trip. To see if we can get from Razz to Ice Lake without a rappel device. Up the cliff band we go.
...at the top there are two gullies separted by a thick grove of pines. The first gully closest to the tower was a complete no-go. Rotted and steep. "ugh oh" This wasn't looking promising in completing the loop.
The first gully.
I squeezed through the pines out to the 2nd gully and was much happier with what I was seeing. I couldn't believe we were a day away from completing a route my dumb ass drew up on caltopo.
The 2nd gully that we will take down.
Day 6 | Razz Lake > Cliff band > Ice Lake > OUT
9.77 Miles & 4674 ft of Elevation LOSS.
Game time. Let's finish the loop!
Pika watching us as if this was the last he was going to see of us before our untimely deaths.
The downclimb. This was a massive time sink as we quickly realized we could only do it one at a time do to rock fall hazard / kicking rocks at each other.
Made it further down taking shelter. Aaron lets Sarah make it over to my spot before he heads down. Once sarah made it to me I took a rock scramble line all the way down to the valley out of hazard line of the two of them and waited.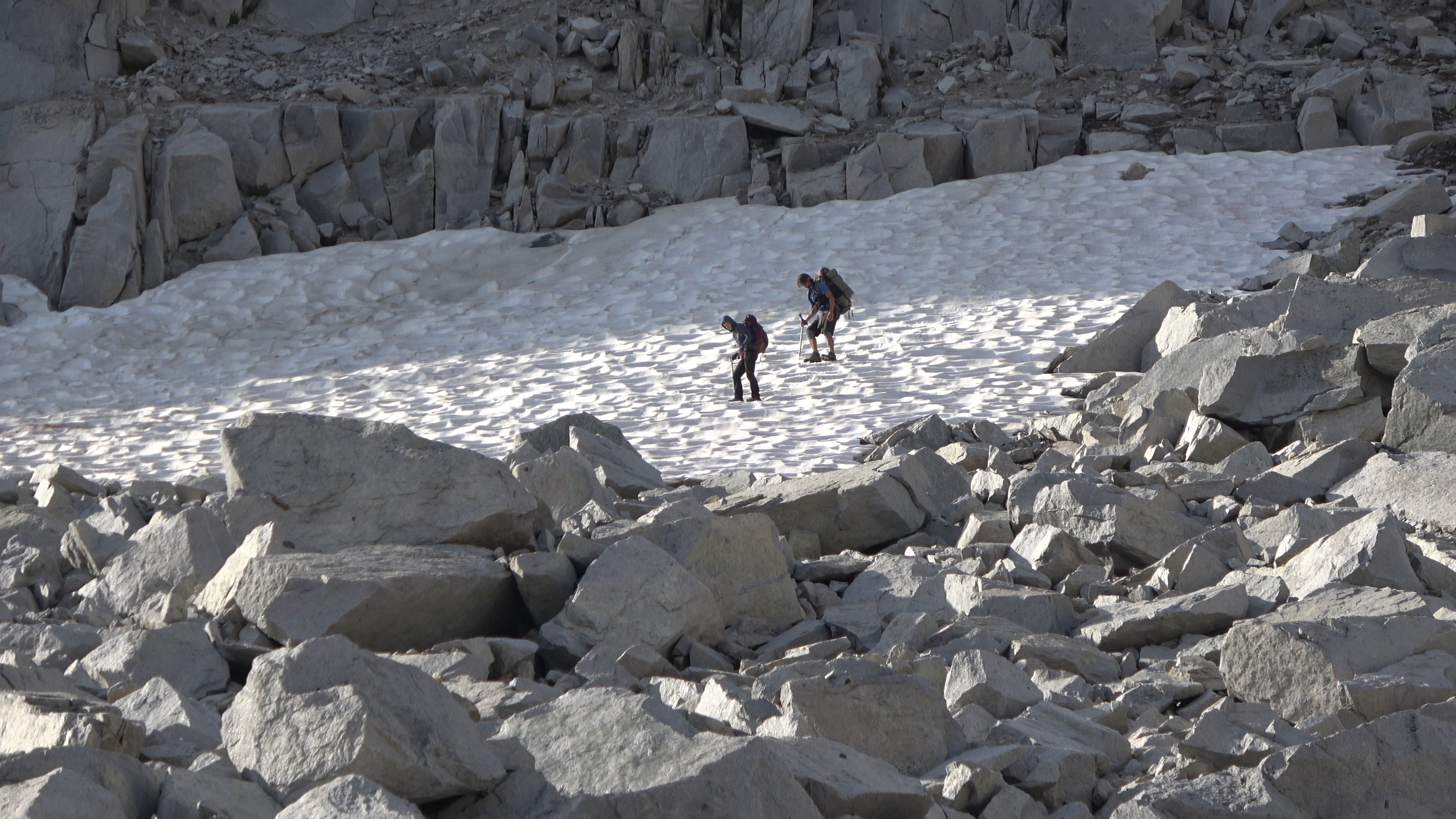 Aaron and Sarah weren't liking the rock hopping and took the steep snow instead for a bit before using the rocks again. Exploring their options.
Meadow above ice lake.
Victory was near.
We squeezed out to the left of this waterfall between the trees and we saw a faint trail. We were level with Ice lake. VICTORY WAS OURS!
Ice lake. It was Saturday morning and WAS PACKED WITH PEOPLE. On our hike out we counted 30 groups headed up to the lake. Half day hikers half overnighters.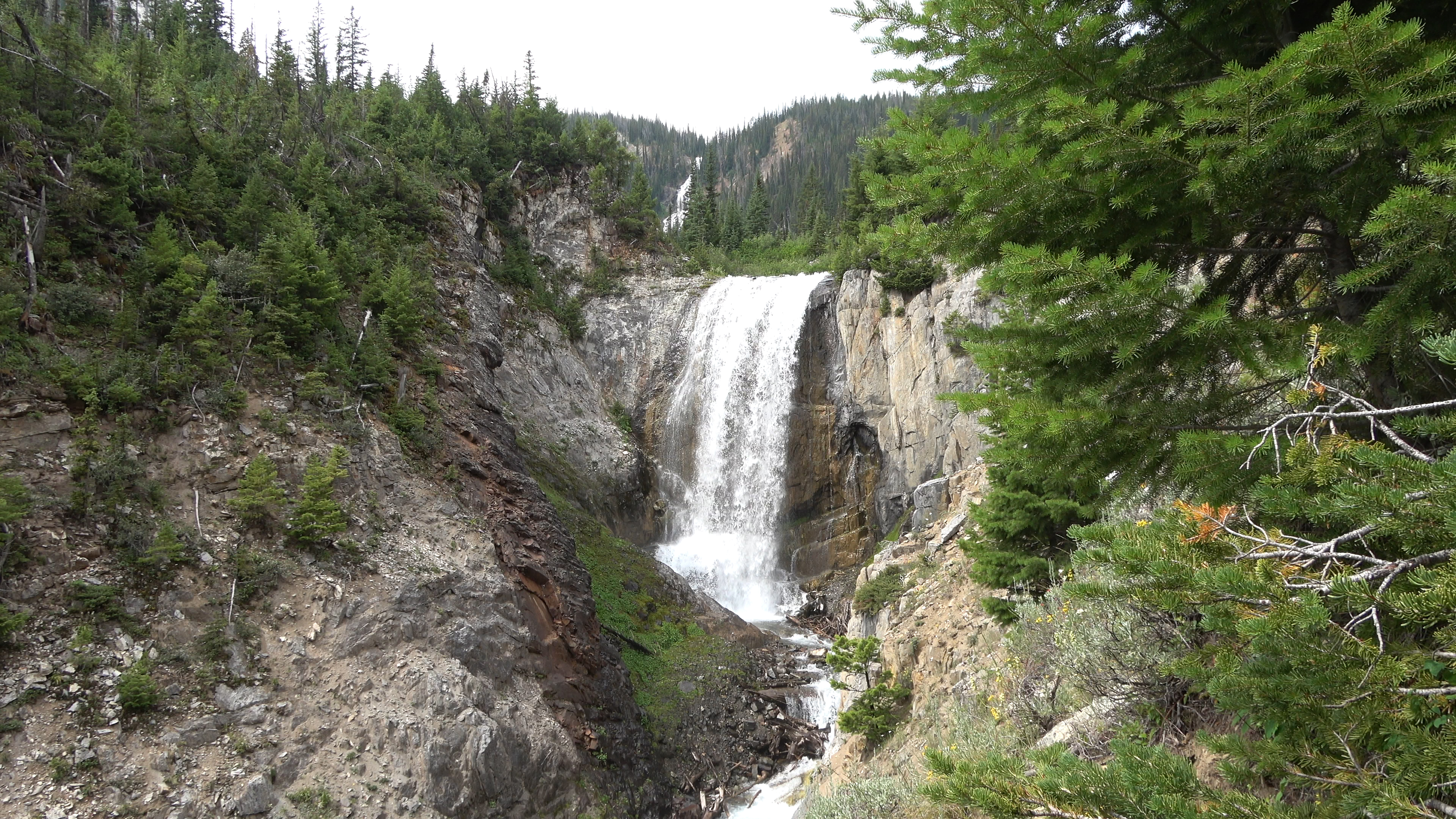 Amazing waterfall display on the way down.
This is the Highlight Highway Loop in Oregon's Eagle Cap Wilderness. Truly a special place that I would like to return to sooner rather than later.